A lawsuit filed in Florida against two BP companies alleges that in the wake of the Macondo well blowout in the Gulf of Mexico, the oil giant was so desperate to fix the problem and preserve its finances that it stole the inventions of a retired inventor whose designs ultimately played a crucial role in helping seal the well for good.
---
That design, which included a unique inflatable seal intended to fit an insertion pipe to the gushing well, was allegedly so effective that BP revised its whole plan just one day later, opting instead for the retired engineer's solution because it enabled them to capture even more oil as they lowered a containment device onto the well.
BP Chief Operating Officer Doug Suttles even commented to reporters at the time that their new plan to attach an insertion pipe to the well helped secure the "Top Hat" container by preventing the formation of ice crystals, which had previously caused it to float.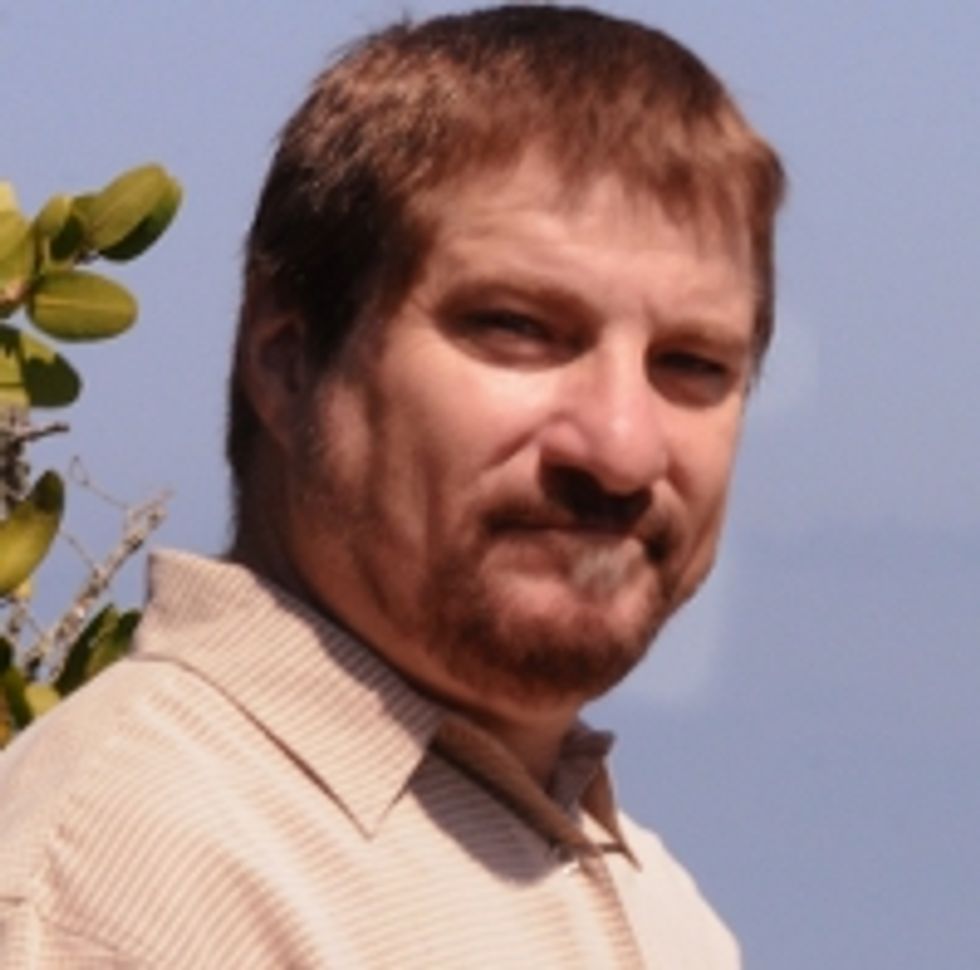 To Joseph F. Kaminski (pictured, left), a retired engineer living in Florida, that innovation was worth approximately $2 million, which his lawsuit says he demanded shortly after presenting his designs. But instead of thanking him and paying for the invention, potentially helping save BP billions in fines and legal fees, Kaminski now alleges that the company outwardly rejected his plans but secretly used his designs anyway, giving him nothing in return.
It all began when Kaminski, who reportedly once built NASA computers as technical director for Honeywell Corporation's space system division, made a simple phone call to see if he could help plug the Macondo well. (Raw Story attempted to verify Kaminski's employment history, but Honeywell Corp. refused to comment.)
According to the lawsuit, he dialed the BP Help Hotline on May 11, 2010, proposing a unique solution to the problem of hydrates causing the containment dome to float. Within 24 hours he was on a conference call organized by Rep. Gus Bilirakis (R-FL), again explaining to BP representatives how they could better funnel the oil to prevent hydrate formation.
By May 13, Kaminski claims he was emailing BP's Horizon Support Team with terms of use for his inventions, saying he requires a $2 million payment in exchange for his unique designs. His lawsuit even alleges that they replied several times with additional requests for information, but ultimately rejected his plan.
So, facing such a major catastrophe and seeming ignorance from those charged with controlling it, Kaminski did what most people would: he complained.
Soon, he was back on the phone with Rep. Bilirakis's office, speaking with the congressman's legislative counsel on yet another conference call with BP representatives. The lawsuit explains that he again described his solution, and that he repeated his demand for $2 million.
BP announced the very next day that they'd settled upon a "recent new proposal," described by news reports at the time as a "riser pipe" meant to prevent the formation of ice crystals on BP's equipment, which had previously failed due to hydrates causing their massive containment dome to float.
Raw Story reached out to BP media relations several times while researching this story, but they did not respond to requests for comment. Similarly, Rep. Bilirakis did not respond to a request for comment.
It's not yet clear how much Kaminski is demanding -- the lawsuit leaves the final economic damages to the court's discretion -- but Florida attorney Brian Donovan told Raw Story that the retired engineer feels he saved BP billions of dollars, and especially wants to be compensated in line with his key role in helping stop the worst accidental release of oil in human history. Kaminski, he said, is otherwise a rather private individual who did not wish to be interviewed by the media.
"He believes that he really helped BP and hasn't been compensated the way he should be," Donovan explained. "Basically, BP took Mr. Kaminski's ideas, ran with them, and was unjustly enriched by using those ideas. It's very simple, actually... $2 million is almost a joke. He saved them billions of dollars, so we're [suing] for unjust enrichment."
The document below was filed with a Florida district court on March 23, 2012.
####
Photo: International Bird Rescue Center, via Flickr commons.
Updated from a prior version for clarity and to include an additional quote from Mr. Kaminski's attorney.