Jon Stewart mocks Donald Trump on 'The Daily Show' on Feb. 23, 2015. [YouTube]
Conservatives like Donald Trump will never be satisfied with an actual plan to fight groups like the Islamic State (ISIS), Jon Stewart said on Monday. Instead, they prefer sounding tough above all else.
---
"No details, no strategy -- just military porn talk," Stewart said, impersonating Trump. "The president's gotta go balls deep into ISIS in every orifice possible all night long until it screams with surrender -- like most things that have spent the night with me -- it'll wish it had never been f*cking born."
The issue, Stewart said, was one of tone. He said that Republicans and critics would look at Obama's remarks in a different light if they looked more outwardly "patriotic," and showed some examples: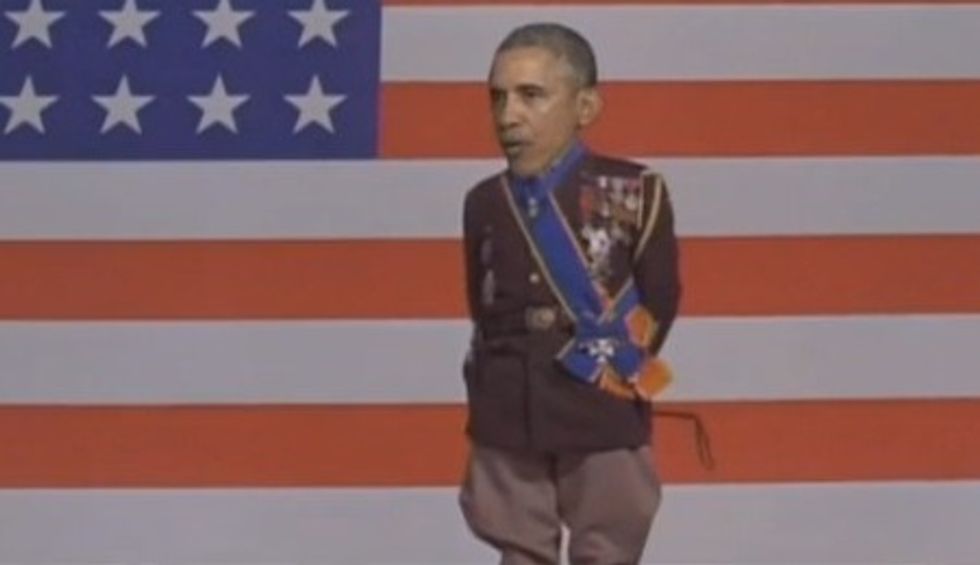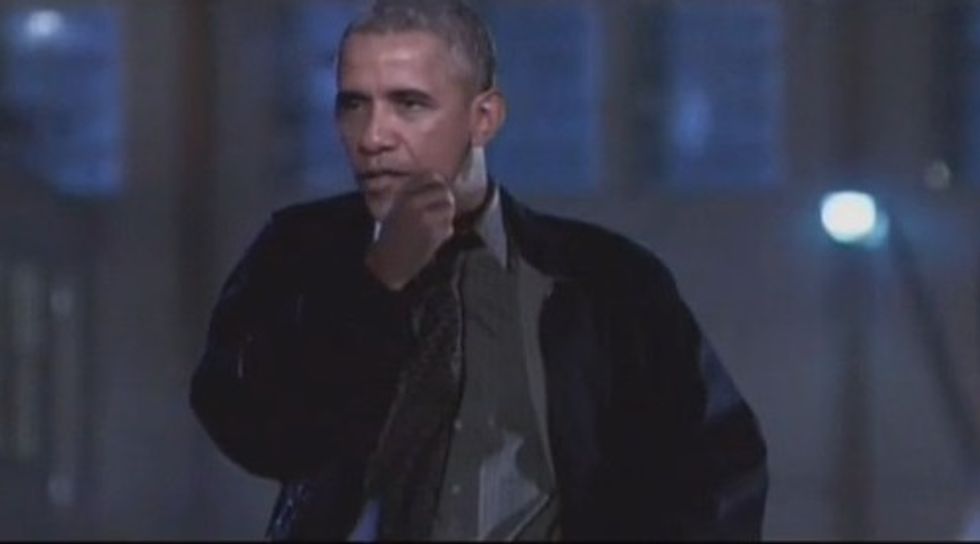 But unlike Trump, who is content to say he "would go very, very hard and very, very strong" and score easy points with Fox, Stewart explained, the president was losing points by outlining the objectives conservatives say they want without any of the bluster.
"It's what the medical community calls MSNBC-itis," Stewart said. "It's a condition where one uses facts and research to refute opponents, delivered whilst bespectacled, in a tone suggesting you can't believe you have to explain this to these f*cking idiots -- again. Symptoms include: cancellation."
Watch Stewart's commentary, posted online by Comedy Central, below.