Tweet from @NRABlog
Hours after the news broke that a mass shooting occurred at a gay nightclub in Orlando, the Twitter account for the NRABlog was blithely pitching Father's Day gifts and tips for shooting featuring an assault weapon.
---
On @NRABlog, the near 87,000 followers were asked, "Need a gift for #FathersDay? How about a gift from the #NRA store?" featuring cocktail glasses bearing the NRA eagle and guns logo.
Thirty minutes prior to that, the Twitter account pitched "firearm training" with a photo of a gun set up sniper-style, with the come-on: "Did you know these differences between rifle and pistol shooting?"
While it is possible that the tweets may have been pre-scheduled, 24 hours after the largest mass shooting in U.S. history no one from the NRA has seen fit to delete the tasteless assault rifle tweet out of respect for the dead and wounded.
On NRA's regular Twitter account (@NRA), their last tweet argues for more laws allowing concealed carry, while @nranews makes a pitch for hunting bears.
The NRA has yet to release a statement on the shooting.
See tweets below: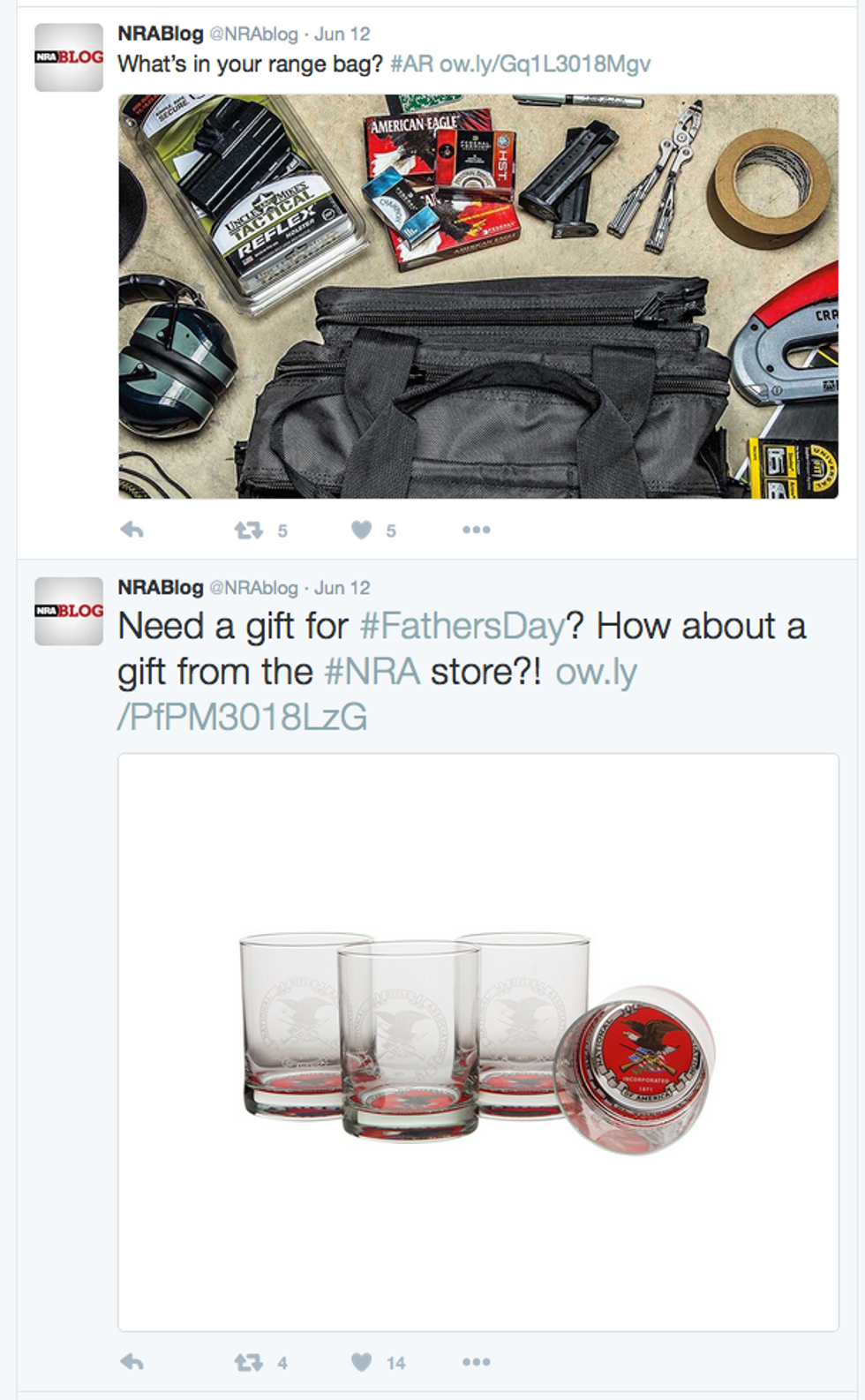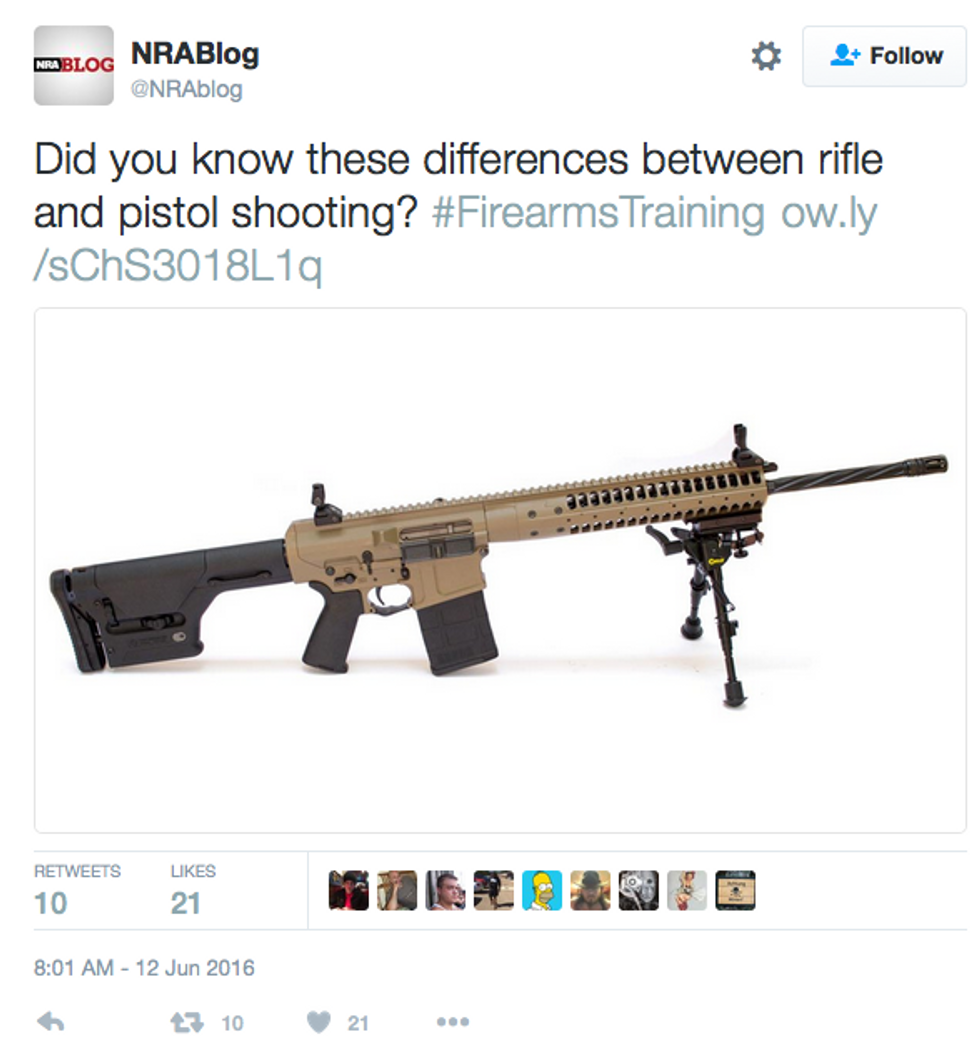 #Alabama AG denounces ruling denying right to carry concealed guns in public https://t.co/IrDrBG6dDb #2A

— NRA (@NRA)1465590896.0
Florida: Bears roaming neighborhoods fuel hunt controversy as decision could come later this month https://t.co/LoLYb6euUy (via @jaxdotcom)

— NRATV (@NRATV)1465844862.0