Stephanie Ruhle perfectly mocks White House after it corrections Trump transcript 'oversight' on DACA
The White House on issued a correction Wednesday to a transcript that left out text of President Donald Trump seeming to agree with Democrats that a border wall would not have to be of an initial part immigration legislation.
---
During a televised bipartisan meeting at the White House on Tuesday, Trump suggested that he agreed with Sen. Diane Feinstein (D-CA) that Congress could first tackle DACA legislation to allow undocumented immigrants who were brought to the U.S. as children to stay in the country.
"Yeah, I would like to do it," Trump told Feinstein at the meeting.
But the White House's official transcript of the meeting omitted the president's full response to Feinstein.
Facing pressure from the media, the White House corrected the record on Wednesday.
White House corrects Transcript of bipartisan meeting with #Trump , adding "I would like to that" quote in #DACA ex… https://t.co/FHdBcfuYoB

— Joyce Karam (@Joyce Karam)1515595102.0
The notion that the omission had been an honest mistake was met with skepticism from Ruhle.
"Somehow that was left off the transcript," she noted. "But fortunately, thanks to the free press, that was on tape and the White House is going to be issuing a correction."
"We're going to take them at their word," Ruhle added, sarcastically rolling her eyes, "that it was just an oversight."
[caption id="attachment_1195155" align="alignnone" width="320"]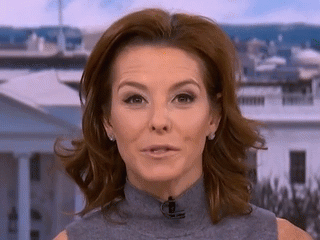 Stephanie Ruhle eye roll[/caption]
Watch the video below from MSNBC.