(Photo: Screen capture)
A high school classmate who claims to remember an "incident" involving Supreme Court nominee Brett Kavanaugh and Dr. Christine Blasey Ford said on Wednesday that she may not come forward because she has been overwhelmed by media requests.
---
On Tuesday, a woman named Christina King said on Twitter that she was a former classmate of Kavanaugh's and had signed a letter in support of Ford, who has claimed she was sexually assaulted in high school.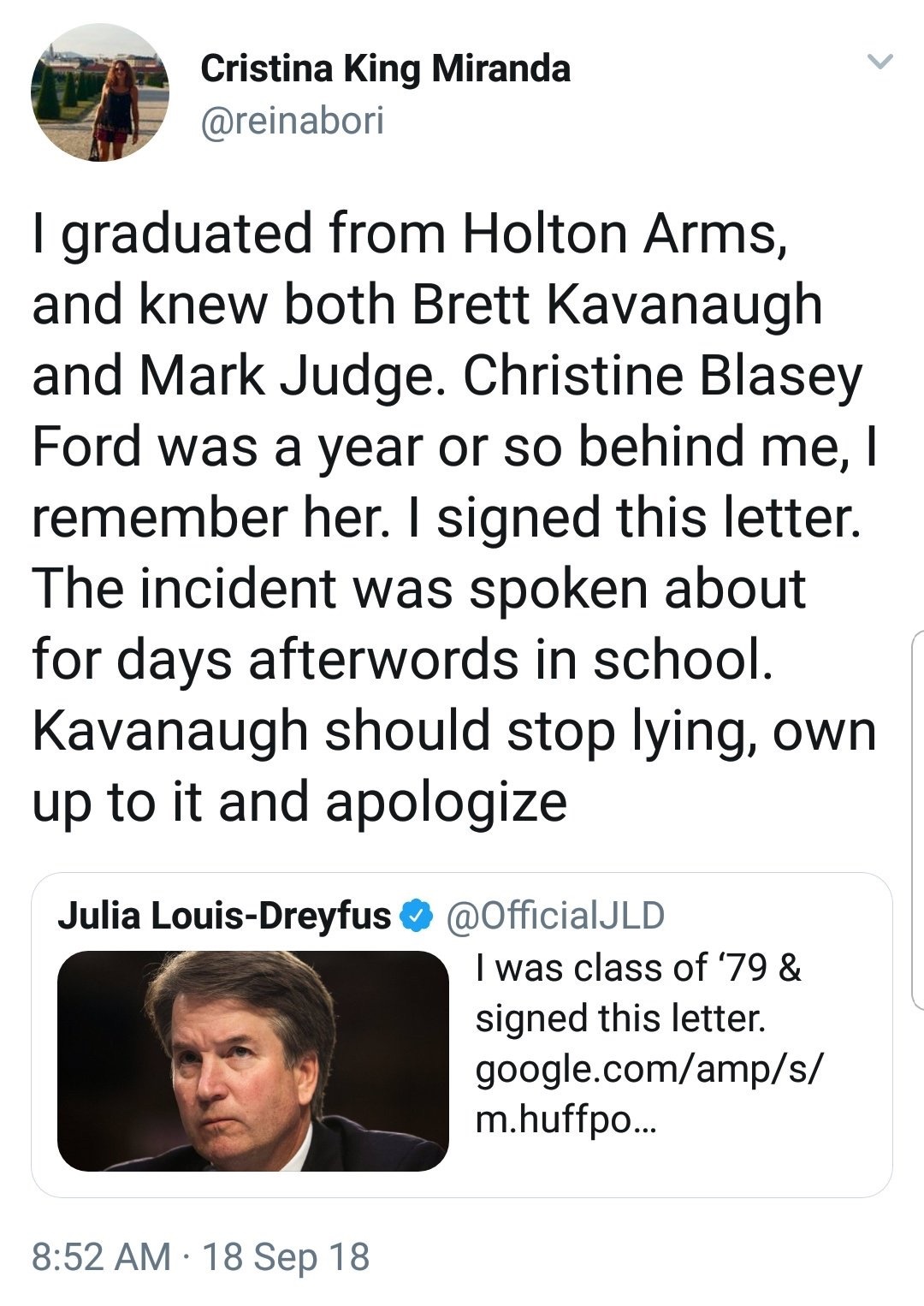 The conservative website Hot Air noted later on Tuesday that Miranda's tweet had been deleted.
Twitchy, another conservative website, accused King of "throwing a hand grenade in to the Kavanaugh debate."
King explained on Twitter that she had decided not to speak out after being besieged by media requests.
In an alleged letter from King circulating on social media, the purported former classmate insisted that the sexual assault incident happened.
"This incident did happen," the letter said. "Many of us did hear about it in school and Christine's recollection should be more than enough for us to truly, deeply know that the accusation is true."