Editing genes shouldn't be too scary – unless they are the ones that get passed to future generations
Gene editing is one of the scarier things in the science news, but not all gene editing is the same. It matters whether researchers edit "somatic" cells or "germline" cells.
Germline cells are the ones that propogate into an entire organism – either cells that make sperm and eggs (known as germ cells), or the cells in an early embryo that will later differentiate into different functions. What's critical about those particular cells is that a change or mutation in one will go on to affect every cell in the body of a baby that grows from them. That's why scientists are calling for a moratorium on editing the genes of germ cells or germline cells.
Somatic cells are everything else – cells in particular organs or tissues that perform a specific function. Skin cells, liver cells, eye cells and heart cells are all somatic. Changes in somatic cells are much less significant than changes in germline cells. If you get a mutation in a liver cell, you may end up with more mutant liver cells as the mutated cell divides and grows, but it will never affect your kidney or your brain.
Our bodies accumulate mutations in somatic tissues throughout our lives. Most of the time humans never know it or suffer any harm. The exception is when one of those somatic mutations grows out of control leading to cancer.
I am a geneticist who studies the genetic and environmental causes of a number of different disorders, from birth defects – cleft lip and palate – to diseases of old age like Alzheimer's. Studying the genome always entails thinking about how the knowledge you generate will be used, and whether those likely uses are ethical. So geneticists have been following the gene editing news with great interest and concern.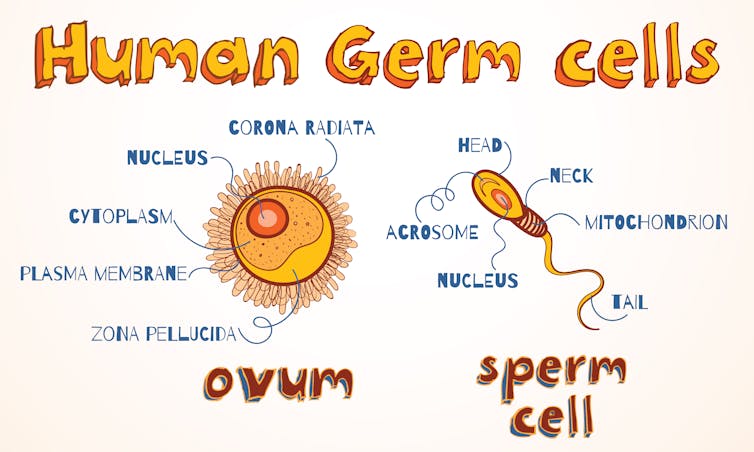 In gene editing, it matters enormously whether you are messing with a germline cell, and thus an entire future human being and all its future descendants, or just one particular organ. Gene therapy – fixing faulty genes in individual organs – has been one of the great hopes of medical science for decades. There have been a few successes, but more failures. Gene editing may make gene therapy more effective, potentially curing important diseases in adults. The National Institutes of Health runs a well-respected and highly ethical research program to develop tools for safe and effective gene editing to cure disease.
But editing germline cells and creating babies whose genes have been manipulated is a very different story, with multiple ethical issues. The first set of concerns is medical – at this point society doesn't know anything about the safety. "Fixing" the cells in the liver of someone who might otherwise die of liver disease is one thing, but "fixing" all of the cells in a baby who is otherwise healthy is a much higher-risk proposition. This is why the recent announcement that a Chinese scientist had done just that created such an uproar.
But even if we knew the procedure was safe, gene editing of the germline would still catapult us straight into all of the "designer baby" controversies and the problems of creating a world where people try to micromanage their offspring's genes. It does not take much imagination to fear that gene editing will could bring us a new era of eugenics and discrimination.
Does gene editing still sound scary? It should. But it makes a big difference whether you are manipulating individual organs or whole human beings.

Eleanor Feingold, Professor of Human Genetics, University of Pittsburgh
This article is republished from The Conversation under a Creative Commons license. Read the original article.
Wall Street is ignoring the omens of recession — here's why
The Federal Reserve seems a lot more concerned about the state of the economy than it's been letting on.
The Fed lowered its target interest rate by a quarter point on Sept. 18, the second such cut since July – and the first reductions since the Great Recession more than 10 years ago.
Judging by the words of Fed Chair Jerome Powell, this isn't that big a deal. In his statement following the decision, he said: "We took this step to help keep the U.S. economy strong in the face of some notable developments and to provide insurance against ongoing risks."
Elizabeth Warren accuses Congress of complicity in Trump's continued abuses
Sen. Elizabeth Warren accused the U.S. Congress of complicity in President Donald Trump's continued abuse of power late Friday, after reports surfaced of his alleged attempts to solicit foreign meddling in the 2020 presidential election, and reiterated her demand that Democrats use their majority in the House to pursue impeachment.
Warren's tweeted statement came hours after the Wall Street Journal reported that Trump urged Ukrainian President Volodymyr Zelensky to investigate former Vice President Joe Biden's opposition to a Ukrainian prosecutor in 2016.
'Resistance' liberals love the FBI and CIA — but history says they don't love you back
A freaky moment recently transpired on television. In a nonfiction adaptation of "American Horror Story," Bill Maher, nominally a member of the liberal "Resistance," led his audience and guests in applauding and paying tribute to the FBI and CIA. To her credit, panelist (and rival talk-show host) Krystal Ball remained stoic, refusing to bring her hands together or smile. But even she allowed the moment to pass without noting the obvious: The CIA and the FBI are two of the most anti-democratic and violent forces in the history of our country.
Maher's weird and historically illiterate "tribute" to two organizations with endless résumés of human rights violations, political persecution of dissidents and overseas coups directed at democratic governments — not to mention stunning failure at the principal tasks of their mission — punctuated his declaration of gratitude for "our safety" since the attacks of Sept. 11, 2001. The comedian and commentator then tried to dress this right-wing, jingoistic bromide in progressive drag by reminding the crowd that President Trump has "disrespected" both agencies.