Don't expect Biden's VP pick to make or break the 2020 election
As presumptive Democratic presidential nominee Joe Biden gets set to pick his vice presidential candidate, here's a reality check: Running mates have very little direct effect on voters. When people go to the polls, they are primarily expressing a preference for the presidential candidate, not the second person on the ticket.
In our new book, "Do Running Mates Matter?," my collaborator Kyle Kopko and I analyze half a century of political science survey data to examine what effect a running mate has on the success of presidential candidates.
In general, voters are very unlikely to choose a presidential ticket simply because they like or dislike the second-in-command.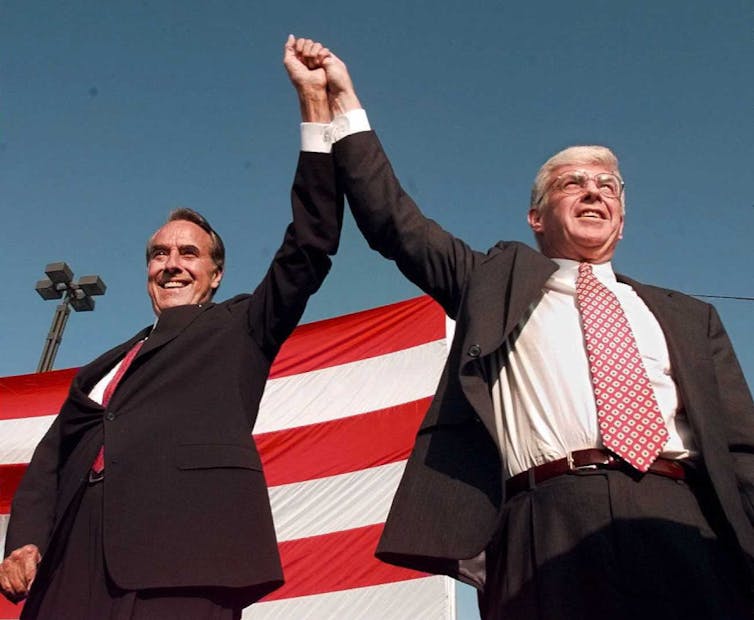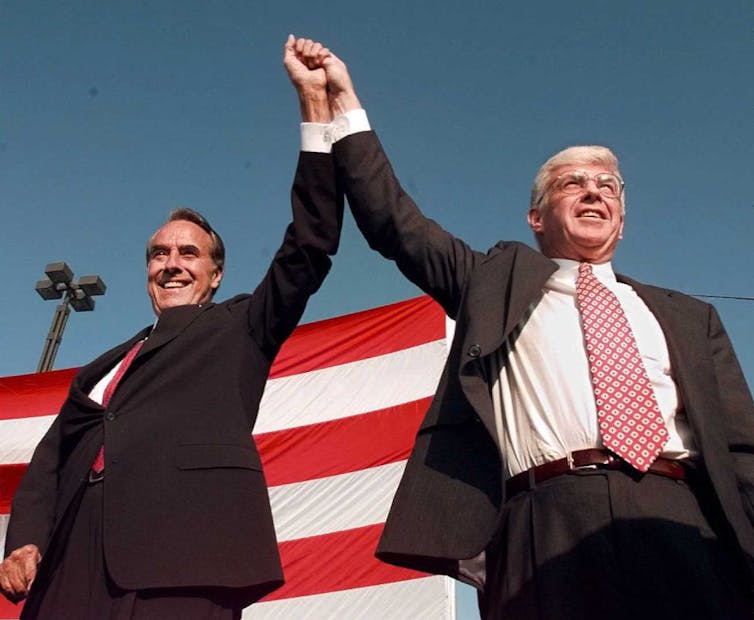 On rare occasions, voters can be swayed by running mates who are much more – or less – popular than their party's main candidate. For instance, John Kerry's vice presidential candidate in 2004, former North Carolina Sen. John Edwards, was relatively popular with voters early in the campaign. And, as our research shows, Edwards' popularity made voters more likely to vote for Kerry, at least in the short term.
Some political analysts believe a vice presidential selection could draw key voters from that person's own demographic group or their home state. We found that rarely happens, either.
[Deep knowledge, daily. Sign up for The Conversation's newsletter.]
However, we found that voters view vice presidential choices as new information about the main candidate – and that information can shift voters' views and change votes. The candidate's choice gives voters insight into who the candidate really is, what he or she stands for and how the person might operate once in office.
Take the 2008 presidential election, for example, when Democrat Barack Obama ran against Republican John McCain with Joe Biden and Sarah Palin as their respective vice presidential nominees.
In our book, we demonstrate that voters who doubted Palin's qualifications also were more likely to doubt McCain's judgment and think he was too old to be president. As a result, they were less likely to vote for McCain.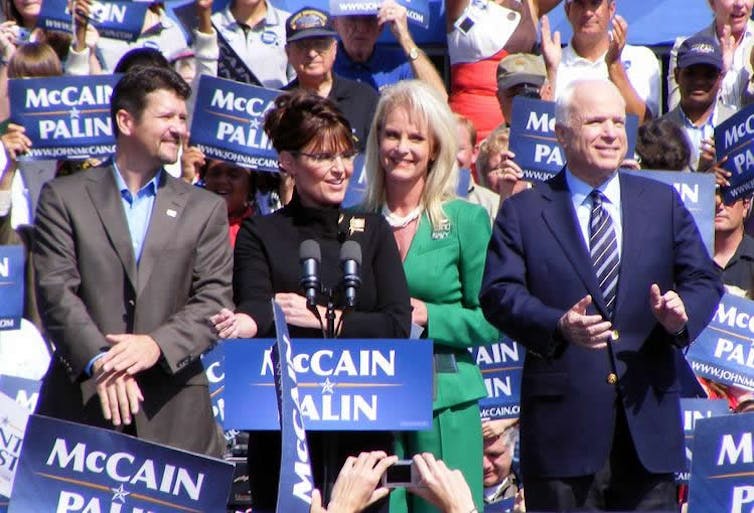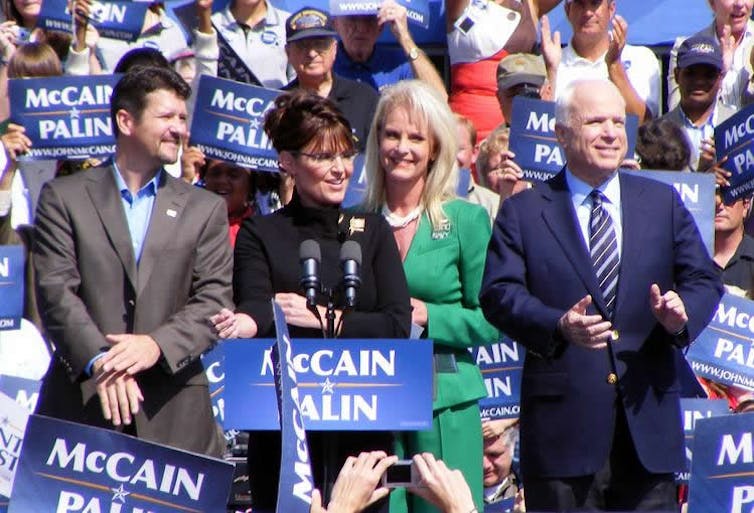 Conversely, our analysis also showed that voters who believed Biden was well qualified for office were more likely to approve of Obama's judgment – and less likely to think he was too young to be president. As a result, they were more likely to vote for Obama.
In 2020, Joe Biden is already well known as an experienced former vice president, so it's unlikely his running mate will outshine him on her own. But with this choice, Biden has a valuable opportunity to define himself as a candidate – and a potential president – in his own right.
What does he really stand for? What are his political priorities? And does he have the good judgment to be president?
Biden's selection will help voters to answer these questions – and to decide whether he deserves their support in November.
Editor's note: This is an adapted version of an earlier article by Christopher Devine and Kyle Kopko originally published on May 7, 2020.

Christopher Devine, Assistant Professor of Political Science, University of Dayton
This article is republished from The Conversation under a Creative Commons license. Read the original article.
'This is a big deal': Iowa Gov. ends voting ban for people with felony convictions
The new executive order means there is now no U.S. state categorically banning people with former convictions from voting.
In a development heralded as "a historic sea change," Iowa Gov. Kim Reynolds signed an executive order on Wednesday overturning the state's policy of permanently banning those with felony convictions from voting.
"Today we take a significant step forward in acknowledging the importance of redemption, second chances, and the need to address inequalities in our justice system," said Reynolds, a Republican, whose order (pdf) is expected to restore voting rights to roughly 40,000 people.
'So many bootlicking hacks': Trump campaign ignites mockery with 'hilarious' list of potential debate moderators
Trump's personal attorney Rudy Giuliani on Wednesday asked the Commission on Presidential Debates to move up the last presidential debate to the first week in September, according to Axios. In his letter to the commission, he also included a list of suggested moderators.
The list included several mainstream journalists, such as Norah O'Donnell of CBS News and David Muir of ABC News. But it also contained a number of right-wing pundits, like Hugh Hewitt.
Trump's unhinged fans get even more detached from reality as his chances fade
A pandemic is spiraling out of control and Donald Trump's reaction is to roll his eyes and say, "It is what it is." Unsurprisingly, polling data shows that his Democratic opponent, former Vice President Joe Biden, is pulling ahead, not just in national polls, but in a number of battleground states like Pennsylvania, Michigan and Florida, none of which Trump can afford to lose. After all, the incumbent has nothing real to run on. The economy is the worst it's been since the Great Depression of the 1930s, Americans are losing health insurance by the millions, and Republicans are responding by trying to shortchange unemployment benefits for the millions of people who've lost their jobs.