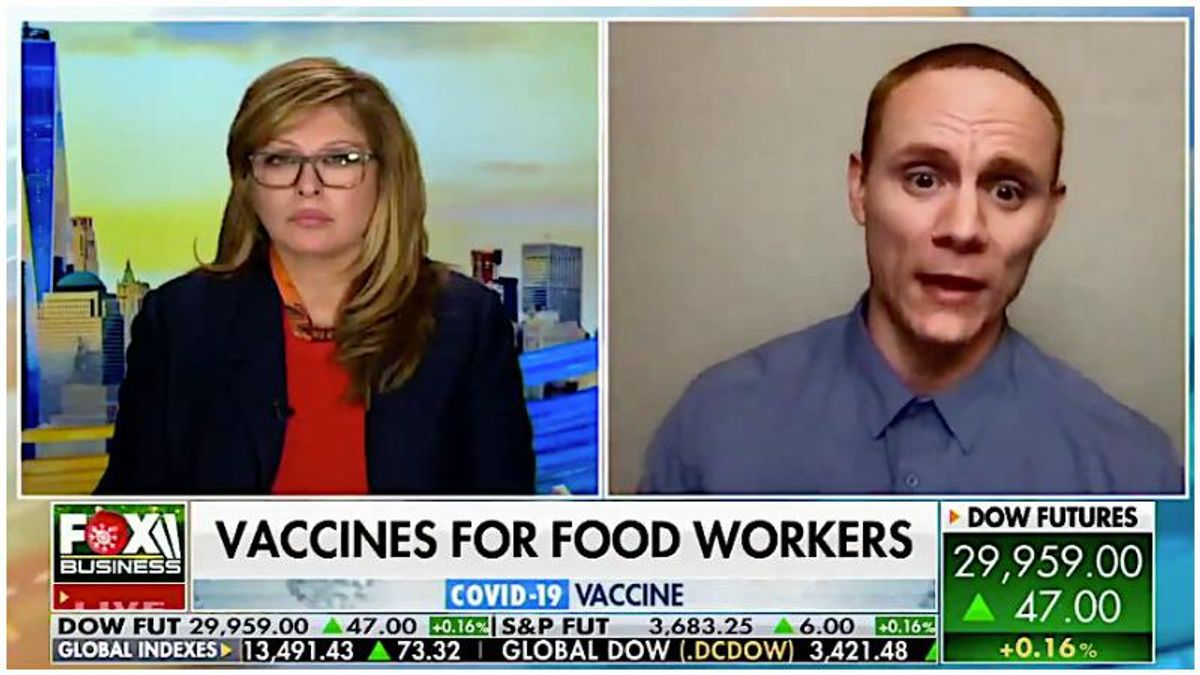 Screen grab via Fox Business
Fox Business host Maria Bartiromo was duped by an animal rights activist this Wednesday in an interview that lasted more than six minutes.
The activist, named Matt Johnson, who campaigns against factory farms and slaughterhouses, posed as the CEO of pork processor Smithfield Foods. After promising "brutal honesty," he said the meat industry posed big environmental and public health risks, while Bartiromo questioned him on food safety and other issues.
Later in her show, Bartiromo said that she had been "punked" by Johnson and promised to be more careful going forward.
After the incident got around Twitter, Bartiromo was unsurprisingly the subject of mockery from her network's critics.