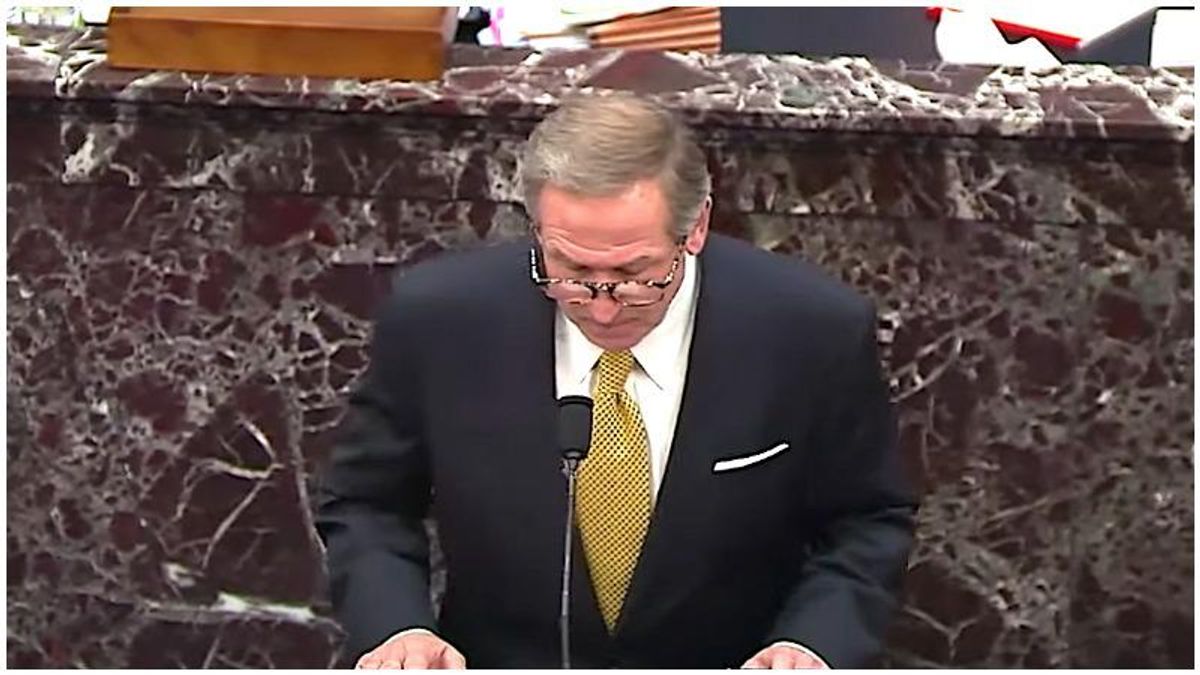 (Screenshot via YouTube.com)
During the question period of Donald Trump's impeachment trial this Friday, Trump lawyer Michael van der Veen was asked by senators about what exactly did Trump do to quell the violence at the Capitol on Jan. 6 when he was aware that it was underway.
According to van der Veen, "At no point was the President informed the Vice President was in any danger. Because the House rushed through this impeachment...there's nothing at all in the record on this point."
Wall Street Journal reporter Rebecca Ballhaus tweeted: "We know from [GOP Sen. Tommy Tuberville's] comments on Wednesday that in a call with Trump shortly after 2 p.m., he told Trump Pence had been evacuated: 'They just took the vice president out, I've got to go.'"
But according to CBS News' Grace Segers, Tuberville's on-the-record claim that he alerted Trump to the fact that Pence was removed undermines the attorney's claim.
"This would have been roughly ten minutes before Trump sent the 2:24pm tweet disparaging Pence," she wrote.
Others chimed in as well.
Tuberville is on record to a reporter saying he told Trump that Pence had just been evacuated. https://t.co/FdMyte8ra4

— Maggie Haberman (@Maggie Haberman)1613165852.0