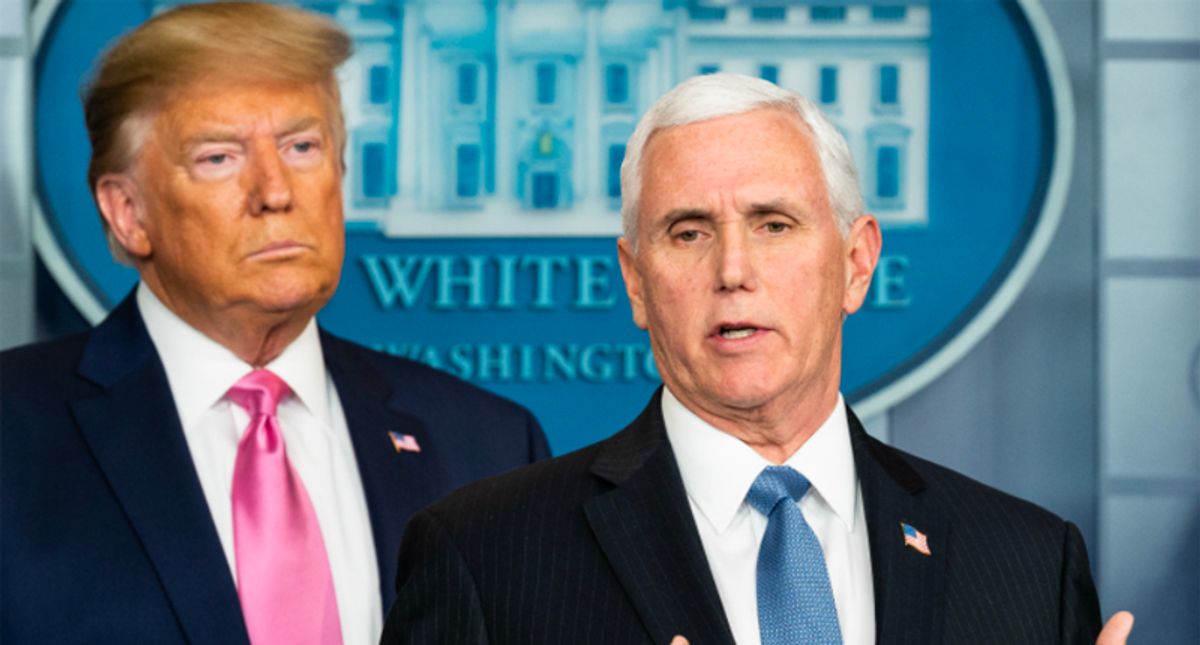 Trump defense lawyer Michael van der Veen made a startling claim during Friday's impeachment proceedings.
"At no point was the President informed the Vice President was in any danger. Because the House rushed through this impeachment...there's nothing at all in the record on this point," he claimed.
The claim conflicts with comments by Sen. Tommy Tuberville (R-AL) that he told Trump that Pence was being evacuated, and then Trump tweeted attacking Pence. Tuberville has said he stands by his comment.
Now the Pence camp is reportedly also criticizing the claim, as reported by CNN's Jim Acosta.
A source close to former VP Mike Pence tells @Acosta Trump's legal team was not telling the truth when attorney Mic… https://t.co/hy3EkG4NyR

— Ana Cabrera (@Ana Cabrera)1613178147.0