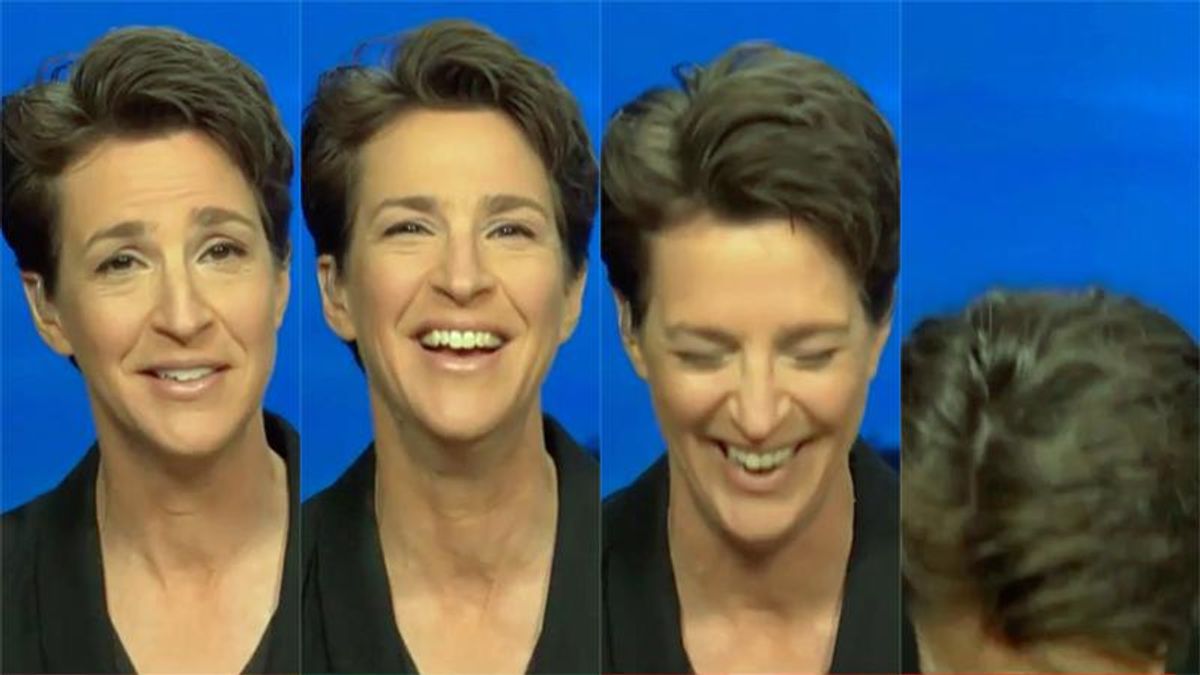 Screengrabs.
MSNBC anchor Rachel Maddow erupted in laughter while reporting on Donald Trump's impeachment trial on Friday evening.
After noting some of the humorous aspects of Trump's defense, Maddow reminded her guests of the Emily Litella sketches from "Saturday Night Live."
Performed by Gilda Radner, the character would appear on SNL's Weekend Update to give her take on current events, which would include hilarious malapropisms because she misunderstood what was being discussed.
Maddow explained how Friday's impeachment hearing was similar to the old SNL sketches.
Watch:
Impeachment www.youtube.com