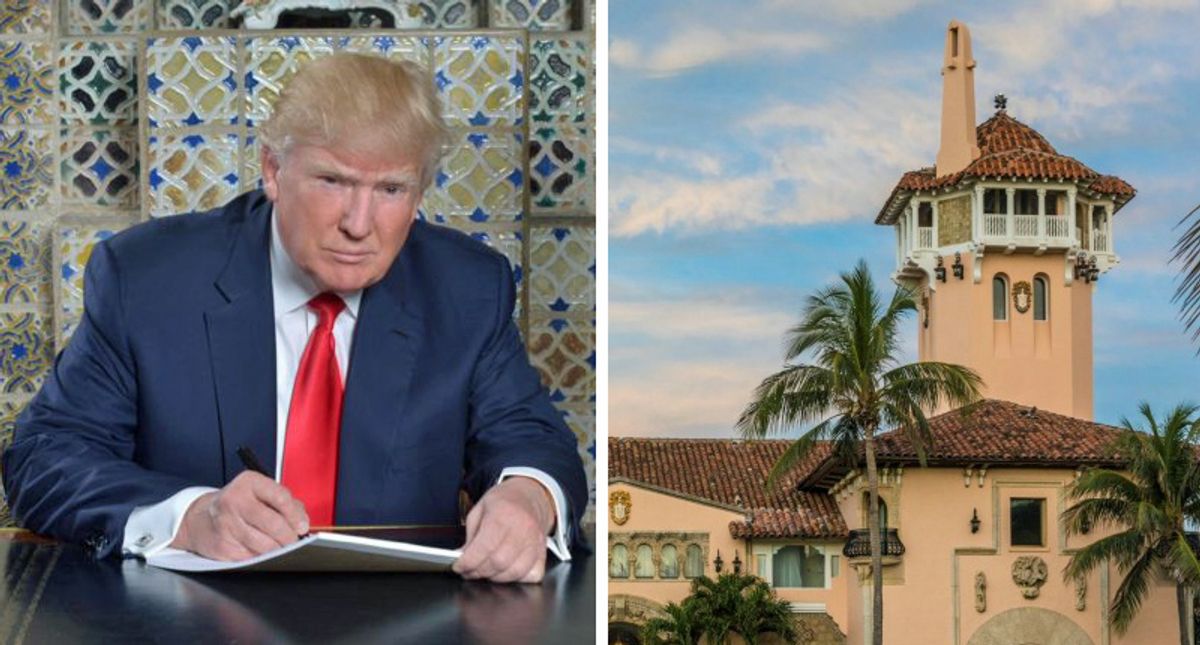 Composite image, White House picture of President Donald Trump and Mar-a-Lago
Republican lawmakers are split over whether to pay tribute to Donald Trump by visiting the former president at his Mar-a-Lago resort.
Representatives Matt Gaetz (R-FL) and Lauren Boebert (R-CO) are visiting for a Saturday night fundraiser at Mar-a-Lago to help raise money for the 2022 re-election campaign of Sen. Mike Lee (R-UT).
Rep. Steve Scalise (R-LA) met with Trump at Mar-a-Lago on Tuesday and Gov. Ron DeSantis (R-FL) was spotted at Mar-a-Lago on Friday night.
Sen. Lindsey Graham (R-SC) is planning a visit.
But Senate Minority Leader Mitch McConnell (R-KY) won't be going.
"The Kentucky Republican is 'not going to bend the knee' and travel to Mar-a-Lago, a close McConnell associate told CNN, adding that McConnell will 'probably never speak' to Trump again if he can avoid it," CNN reported Saturday.
"If they don't figure it out soon, some GOP leaders fear, there could be a major crash ahead. As some see it, that presents the greatest risk for McConnell, who -- despite his power in the Senate -- isn't nearly as popular as Trump with Republican voters across the country," CNN explained. "It's a "collision between a tractor-trailer and a Volkswagen," said one person familiar with both Trump and McConnell's thinking, emphasizing the damage that Trump and his massive base of loyal supporters are capable of inflicting."