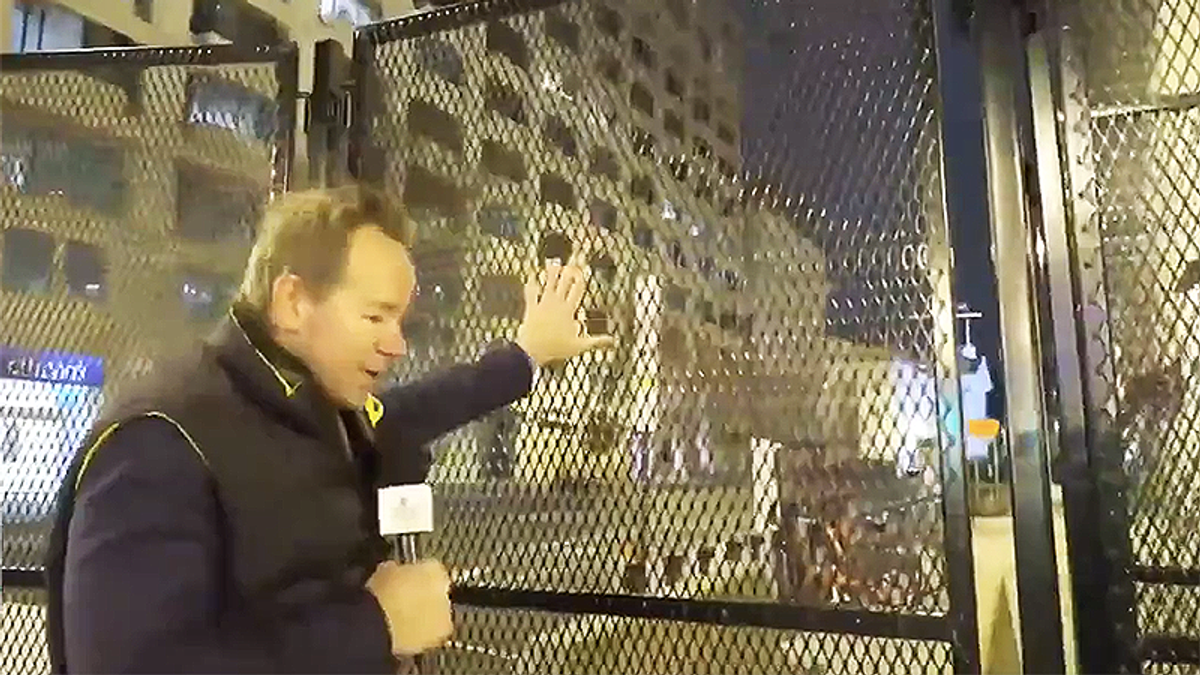 Photo: Screen capture
Frequent Intercept contributor Eoin Higgins was tipped off on a series of videos from Right Side Broadcasting showing viewers the specific roads blocked off in Washington, D.C. and what security is at precise areas in the city.
For people around the country wondering what Washington looks like, photos of fences and trucks blocking roads should be more than sufficient. What RSB's Brian Glenn does is something else. He walks through the streets, pointing out specific roads, corners, and directions in multiple videos.
Legal analyst Marcy Wheeler characterized it as "Pro Trump media doing reconnaissance of the Inauguration security."
Pro Trump media doing reconnaissance of the Inauguration security. What: Were the QAnon Congressladies unavailable? https://t.co/Gtx2TFWfsx

— Dr. emptywheel (@Dr. emptywheel)1610919217.0
Others tagged the video to draw the attention of the FBI and Secret Service.

"Over 254k people have watched the 36 minute video as of this tweet, in which Right Side Broadcasting Network anchor Brian Glenn shows his audience in detail where security checkpoints are, what they look like, and how to maneuver around locked down Washington DC," tweeted Higgins.
"We're going to take you on a journey around the city here of what exactly is going on here, as it is very much a different scene here in Washington, D.C.," says Glenn in the video.
See Higgins' other comments, tweets, and videos here.