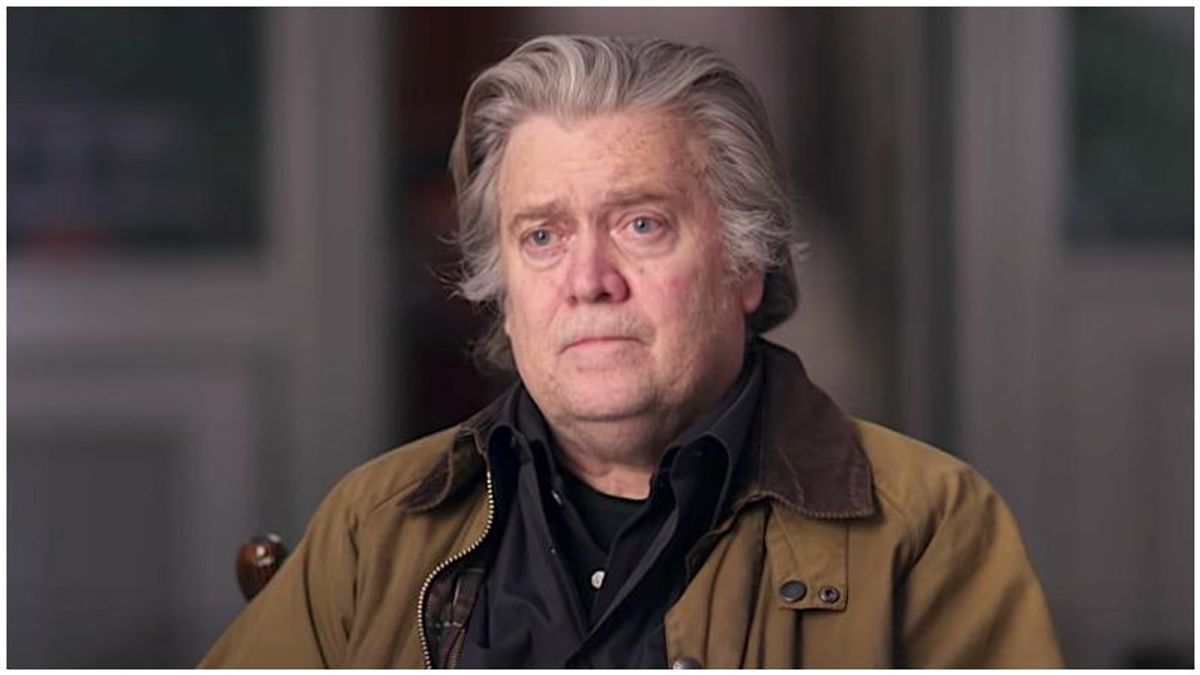 (Screenshot via YouTube.com)
Writing in the Washington Post this Friday, columnist Greg Sargent says that as the "GOP civil war over Donald Trump's legacy" intensifies, the pro-Trump side keeps mobilizing and they're being led by Steve Bannon.
"Trump's former adviser is now elevating his profile as spokesman for the pro-Trump wing in a way that usefully illuminates the ugly depths of the GOP's ongoing radicalization," Sargent writes.
According to Sargent, Bannon has entered the civil war on two fronts: one in Pennsylvania, where Trump loyalists are trying to unseat Sen. Patrick J. Toomey, who voted to convict Trump in his impeachment trial. As Bannon told POLITICO: "Any candidate who wants to win in Pennsylvania in 2022 must be full Trump MAGA."
"If you are not 'full Trump MAGA,' you will be denied the support of Trump loyalists," Sargent writes. "What does 'full Trump MAGA' mean, exactly? Well, it means absolute devotion to the mythology that Trump should not have been held accountable for his effort to incite the violent disruption of the election that was stolen from him."
Then there's the subject of Trump's role in the Jan. 6 attack on the U.S. Capitol.
"In short, Republicans will try to either erase Trump's role from this full accounting or dramatically downplay it by recasting the whole reckoning process as an examination of security failures at the Capitol or violent extremism on 'both sides,'" Sargent writes, adding that Republicans who've spoken out against Trump's incitement "understand the importance of a full reckoning with the insurrection."
Read the full op-ed over at The Washington Post.