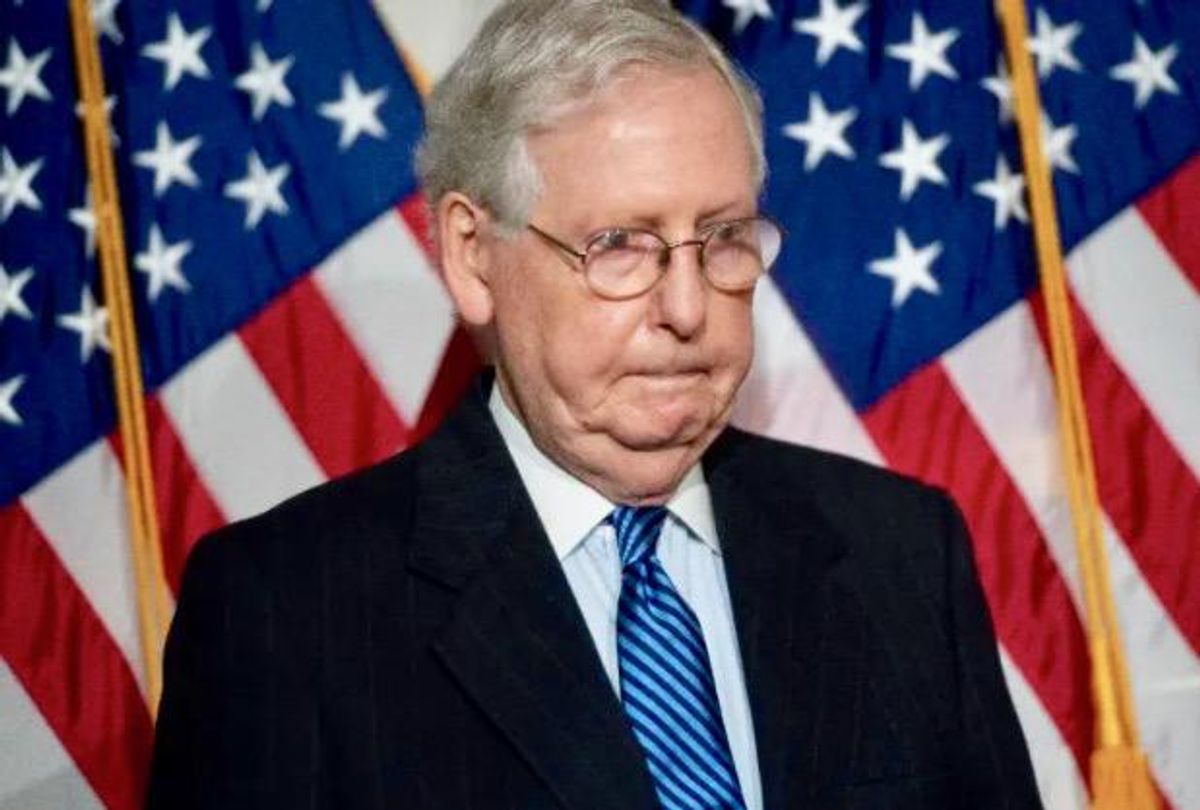 MItch McConnell (AFP)
On Monday, The Guardian quoted a former senior aide to Senate Minority Leader Mitch McConnell (R-KY), suggesting that he may be ready to convict former President Donald Trump in the upcoming impeachment trial for incitement of insurrection.
"Everybody who's spent anytime watching his career knows that at the end of the day he's an institutionalist. In the darkest days of the post-election period the institutions did their jobs," said the aide. "The courts did their job, even the Trump appointed judges and he made doggone sure that the Senate is going to do its job. Of course when the riots happened he made sure that they're going to come back and finish the job. And I think that he's viewing it through that lens here. If you can't say that leaving an armed insurrection against one body – one branch of government it is an impeachable offense, shame on you."
As of now, no Senate Republican has publicly committed to convict the former president. Some have hinted they are considering it, but others have signaled they will use the excuse that he is no longer in office to seek to dismiss the charge against him.