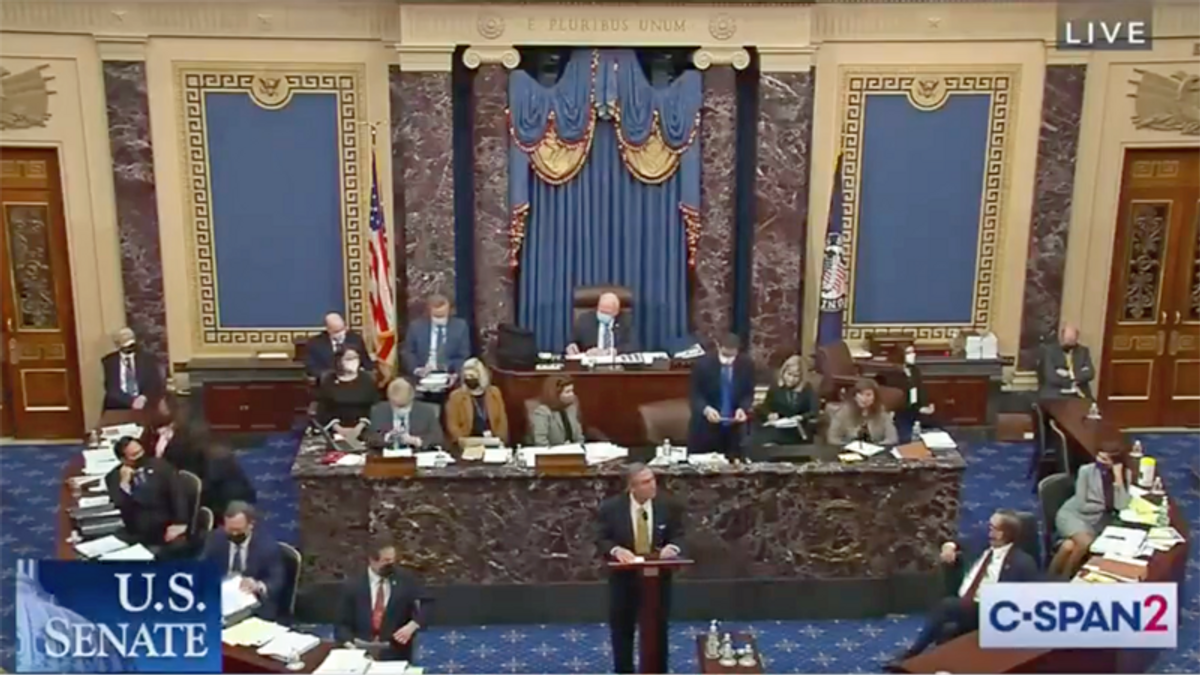 Screengrab.
Donald Trump defense attorney Michael van der Veen lashed out at a senator for asking a question about the "big lie" that the 2020 presidential election was stolen.
"House prosecutors have stated over and over again President Trump was perpetrating a 'big lie' when he repeatedly claimed that the election was stolen from him and that he actually won the election by a landslide. Are the prosecutors right when they claim that Trump was telling a 'big lie' or in your judgement, did Trump actually win the election?" was the question, that came from Sen. Bernie Sanders (I-VT).
"My judgement?" van der Veen asked. "Who asked that?"
"I did," Sanders can be heard immediately replying.
"My judgement is irrelevant in this proceeding," van der Veen claimed, to audible gasps from the assembled body.
Watch:
Bernie Sanders asks if Trump's lawyers actually believe the election was stolen from him. van der Veen answers by heaping scorn on Bernie Sanders and dodging the question. pic.twitter.com/8ZQmMvrSSB
— Aaron Rupar (@atrupar) February 12, 2021