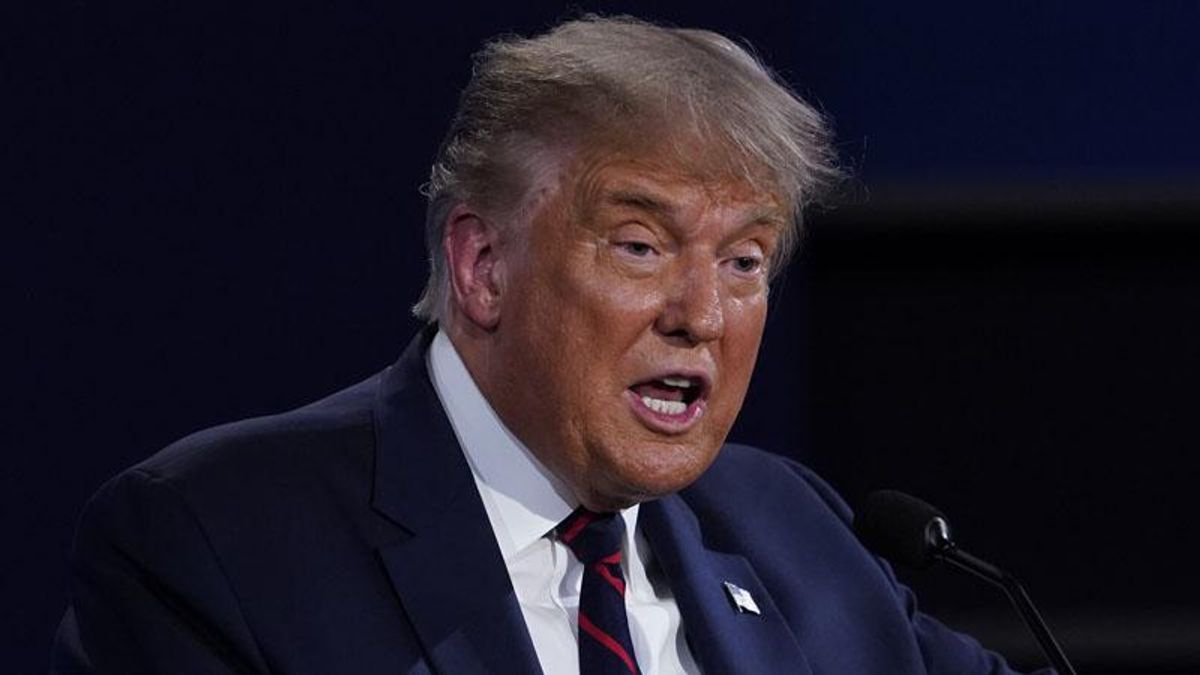 Donald Trump speaks during the first presidential debate in Cleveland. (Christos S / Shutterstock.com)
President Donald Trump has left widespread vacancies in watchdog offices across the government.
Inspectors general play a key role in the federal government, where they are responsible for conducting audits of federal agencies and rooting out corruption. But according to USA Today, at least 38 presidentially appointed inspectors general will not be in place at the end of the Trump administration.
"There is no substitute for Senate-confirmed inspectors general," explained Paul Light, a professor of public service at New York University. "They are the coin of the realm when it comes to government oversight."
As Vox noted in May after the firing of the State Department's inspector general, it is not unusual for presidential administrations to have "testy relationships" with the federal watchdogs. But Trump has taken things to a new level.
"I'm surprised the inspectors general offices still have electricity," Light told USA Today. "This is a president who absolutely despises oversight."
Speaking to the publication Federal Computer Week earlier this year, Dan Blair, the former president and CEO of the National Academy of Public Administration, said that vacancies were sending the message that oversight was not valued.
"It's demoralizing for the lower ranks," Blair explained. "You think, 'Where do we stand? We should have a confirmed IG in place. Is it not a priority, is our work not a priority?'"