Donald Trump, Mike Pence (Photo via AFP)
As America learns new details of Donald Trump's attempted coup, one newspaper is warning that the former president's corruption was "even worse than America knew."
"Thursday's House hearing on the Jan. 6, 2021, assault on the Capitol has shone new light on the almost Shakespearean drama that unfolded between then-President Donald Trump and his vice president, Mike Pence, before and during the attack. Trump, in his updated role as Lady Macbeth, goaded and cajoled Pence to trash the Constitution for the sake of power, to the point of putting Pence's life in danger," the St. Louis Post-Dispatch editorial board wrote.
The next hearings will occur on Tuesday and Thursday.
"The fact that Pence refused to play that role should make him a hero to true conservatives. But instead, polls continue to show that, on the political right, Trump remains the far more popular of the two, with numerous other GOP candidates continuing to support and emulate him. There may be no greater evidence of the deep and dangerous dysfunction that afflicts today's Republican Party," the newspaper wrote. "It's difficult to imagine a more un-American notion than allowing one man to unilaterally reject the will of the nation's voters and install someone else as president. Yet that notion — that stunning combination of constitutional ignorance and self-serving malevolence — was Trump's obsession leading up to Jan. 6, the day Pence would have had a purely ceremonial role of presiding over Congress' certification of the election results."
The editorial board detailed some of the biggest new revelations about Trump.
"This is the man who is still polling above all other Republicans for the 2024 GOP presidential nomination — the man with whom throngs of down-ballot GOP candidates, including many in Missouri, still explicitly align themselves despite his apparent belief that a vice president's job is to thwart democracy so the president can retain power, and that refusal constitutes a death-penalty offense. Those candidates should be asked at every opportunity to defend this twisted affront to America's principles," the editorial board wrote.
Read the full editorial.
AdChoices
SponsoredEditorial: Pence's jeopardy and Trump's corruption were even worse than America knew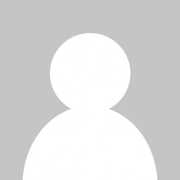 A CENTRISTAlthough I do believe a lot of 'cheating' went on in the 2020 election, I find the actions of everyone involved on Jan 6, except for Pence, disgraceful and condemn their actions. I won't vote for Trump in the primary either. However, I guarantee I know a lot more Republicans than this editorial board, and fortunately most are in agreement with me. However. unfortunately there is a large swatch of Republicans that are so angered by the endless hate Trump editorials since 2015, that they would vote for him out of spite. The same goes for Eric Greitens, whom I have never voted for and never will. These Trumpians believe everything is a lie. You cannot rationalize with them. And I for one blame the media for that. If either Trump or Greitens should win in 2022 or 2024, blame the media like this editorial board. Your endless attacks for the last 7 years have done nothing but anger and embolden the far right. They believe nothing you say no matter how hard you try to discredit Trump and Greitens. I tried to warn you. Yes, they will probably both get nominated in the primaries, and to your credit your ploy may work and they may both lose in the general. However, you may also be responsible for getting them elected if they win in the general.Top CommentTop CommentFaisal Khan, acting St. Louis County health director, to step down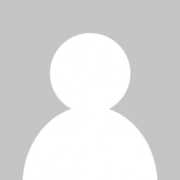 Heavy EarlyShocked -- the PD left out he falsely accused people of physically assaulting him and calling him racial slurs at a council meeting last year.Top CommentTop Comment27Letter: Shame on those not condemning the harm Trump did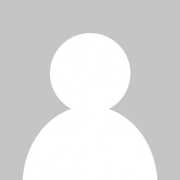 thenext1Some of Trump's devotees are so far off the deep end that they will need to be reprogrammed in reality. There is something seriously missing in people, who when confronted with irrefutable facts, still continue to believe lies. Count Leo is right. These religious see Trump as a savior that can do no wrong. comparing the impeachment to the crucifixion. I fear they will ruin the whole country. In other words, finish the destruction that Trump started.Top CommentTop Comment16Taking game out of Wainwright's hands, into McFarland's proves 'tricky' for Cardinals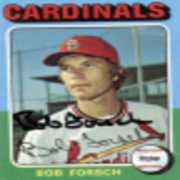 Jody WassmerTough to watch your best player take called third strike to end that 9th inning rally. McFarland has NOT gotten the job done this season; please release him.Top CommentTop Comment7Cardinals Quick Hits: Boston withstands Cardinals' last-gasp rally in win for Wacha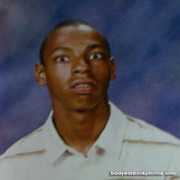 Harrison CallahanThis team needs middle relief pitching bad. I wish they would give Angel Rodon a try, but for some reason the 5 shutout inning emergency appearance against the Pirates, wasn't enough to get a tryout. Every game if the starter can't make 7 innings, Witgren Verhagen, and McFarland all give up at least 1 to 2 runs which cost the Cardinals tonight. If I was running this team, this offseason I would go to the Nationals and start negotiations around Tyler O'Neill and Nolan Gorman for Juan Soto. Enough of the strikeout 50% of the time hitters.Top CommentTop Comment7