How understanding pain could curb opioid addiction
The Senate Health, Education, Labor and Pensions Committee unanimously approved a bill in April 2018 designed to address the opioid crisis. The bill called the Opioid Crisis Response Act of 2018 covers much of the same territory as the 138-page report released in November 2017 by a commission appointed by President Donald Trump.
Both the Senate bill and the commission document, unlike the president's own March 2018 call for executing drug dealers, recognize addiction as a health problem and focus on treatment rather than punishment.
All of this is important, but as a medical sociologist, I am particularly interested in developing better understandings of the root causes of the current crisis. Why are so many Americans willing to ingest substances that, they most likely know, can lead to grievous harm? In other words, I am interested in the demand side of opioid overuse.
A little prevention, but how much cure?
For prevention, the Senate bill calls for expanding prescription monitoring programs, amping up the ability to seize illegal drugs at U.S. borders, training health care providers in proper prescribing practices, and improving drug disposal systems. All of these measures are what we sociologists consider "secondary prevention"; that is, they are directed toward supply reduction.
Primary prevention – which deals with the reasons that people turn to opioids in the first place – is mentioned in the Senate bill in only a few places but is not developed either in terms of a research plan nor in terms of public health strategies. The president's commission report briefly deals with prevention in terms of school and media programs designed to inform children and parents about the dangers of opioid use.
In my experience, this does not address many of the issues that lead people to opioids. The Massachusetts women with whom I have been conducting research for the past decade began their substance abuse careers in pain, either mental or physical. In some cases, the pain was a consequence of childhood or intimate partner abuse. In other cases, the pain set in because underlying health problems were not attended to properly or in a timely manner.
Often, the pain wasn't taken seriously by employers, who insisted that minimum wage workers show up even when they are unwell, family members or health care providers. While substantive help often wasn't available, psychotropic and pain medication was easy to get hold of, whether from doctors or drug dealers or both.
Following these women in and out of drug treatment for years, I have come to think that America must deal with our pain epidemic if we have any hope of dealing with the painkiller epidemic.
Though it is only a brief reference, it is heartening that the Senate bill calls upon the NIH "to improve scientific understanding of pain, including how to prevent, treat, and manage pain."
Medical science primarily focuses on the physiological and neurological pathways associated with pain in the individual body. Social science pays more attention to pain in the "social body" – in the environmental, economic, political and cultural conditions that give rise to collective experiences of suffering, hopelessness or exclusion. The social science approach is particularly appropriate in the case of a crisis that, at least to some observers, has reached "epidemic" proportions.
Gender, race and class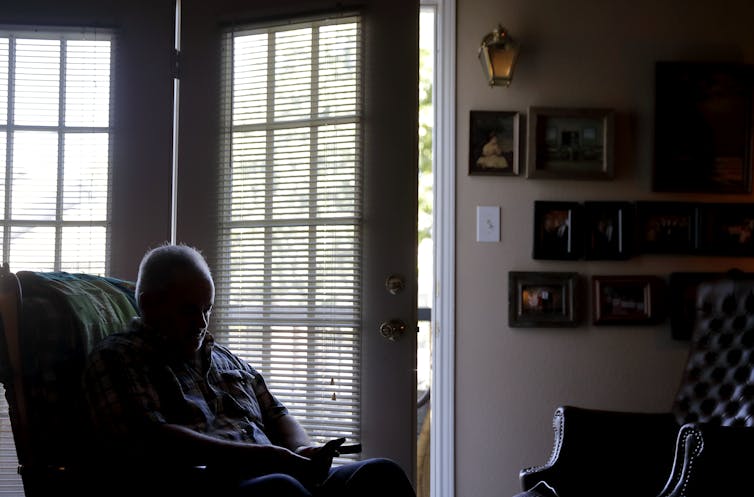 The Senate bill acknowledges that not all states have been equally affected by the opioid crisis, but it does not explicitly call for research into why particular communities and demographic groups are harder hit than others.
Data indicate that opioid abuse is primarily a male problem, concentrated in working class and low-income white communities, and rapidly expanding to Hispanic communities. That does not mean that women or professional class Americans are not affected by opioid overuse. It does mean that particular groups seem to have developed particularly fertile ground for opioid misuse to take root.
According to a Massachusetts report on opiate-related hospital discharges by ZIP code, low-income and working-class neighborhoods have substantially higher rates of opioid problems than upper-middle-class neighborhoods. Department of Public Health data for the state also show a pronounced gender difference in death rates from opioid-related causes: Men are four times more likely than women to die from opioids. And while the current opioid crisis tends to be described a problem of white communities, in Massachusetts the opioid-related overdose death rate for Hispanics tripled from 2014 to 2016.
Information of this sort lays the groundwork for primary prevention. What is it about being male in a white low-income community that causes pain and makes opioid use attractive as a means of dealing with pain? Are there occupational or educational policies that encourage or discourage substance abuse? And can those policies be adjusted in ways that reduce pain as well as substance abuse?
Recent preliminary research points to a number of directions that may be useful in terms of getting at root causes. I am particularly interested in several quantitative and qualitative studies that link low social capital, social isolation, weak community ties and economic despair to higher opioid abuse rates. Overall, however, considering the extent of the opioid crisis, there is surprisingly little written addressing root causes. It will be interesting to track the outcomes of projects such as the San Francisco initiative to train low-income and formerly incarcerated women as birth doulas or the Boston area Haley House that includes formerly incarcerated men in community kitchen and garden enterprises.

Regardless of what proposals become official policy, I believe that better understanding why people turn to opioids in the first place can be an important part of our national response.
Susan Sered, Professor of Sociology, Suffolk University
This article was originally published on The Conversation. Read the original article.
Lindsey Graham promises Fox viewers a new investigation into Andrew McCabe despite the Justice Dept clearing him
Appearing on the Fox Business channel with host Maria Bartiromo, Sen. Lindsey Graham (R-SC) promised viewers he fully intends to use his position as the head of the Senate Judiciary Committee to launch his own investigation into former Deputy Director of the Federal Bureau of Investigation Andrew McCabe despite the former law enforcement official already having been cleared by the Justice Department.
Complaining that the controversial Steele dossier was based on " a bunch of bar-talk and hearsay," Graham said he plans to call -- at the very least -- McCabe and former FBI Director James Comey in to be grilled by his committee.
MSNBC guest goes off on Chris Matthews for comparing Sanders to Nazis: 'He had kin murdered in the Holocaust'
Time magazine editor Anand Giridharadas criticized MSNBC host Chris Matthews over the weekend for his alleged bias against Democratic presidential candidate Bernie Sanders.
Giridharadas remarks came after Matthews compared Sanders' win in Nevada to a Nazi invasion.
"Last night was a historic win that I think a lot of us are still struggling to understand," Giridharadas explained. "It's historic because we may be seeing that we are paddling through a bend of a river in history here. Something is happening in America right now that actually does not fit our mental models."
'Kiss Florida goodbye': Voto Latino head warns Democrats of coming 2020 debacle
Appearing on MSNBC's "AM Joy," Voto Latino CEO María Teresa Kumar said Democrats should not count on taking Florida's 29 electoral votes in the upcoming 2020 presidential election if Sen. Bernie Sanders (I-VT) is the at the top of the ticket.
During a fairly contentious panel discussion on the viability of Sanders as a candidate due to self-identifying as a democratic socialist, Kumar claimed that would not play well Florida's Latino community.
"All I can think about when David [Corn] was unpacking it for us, we can all agree is you can kiss Florida goodbye," she explained. "I say that, Floridians -- Latinos that have fled socialism, they have fled and they are in Florida and they have sensibilities that are different from the rest of the Latino community."