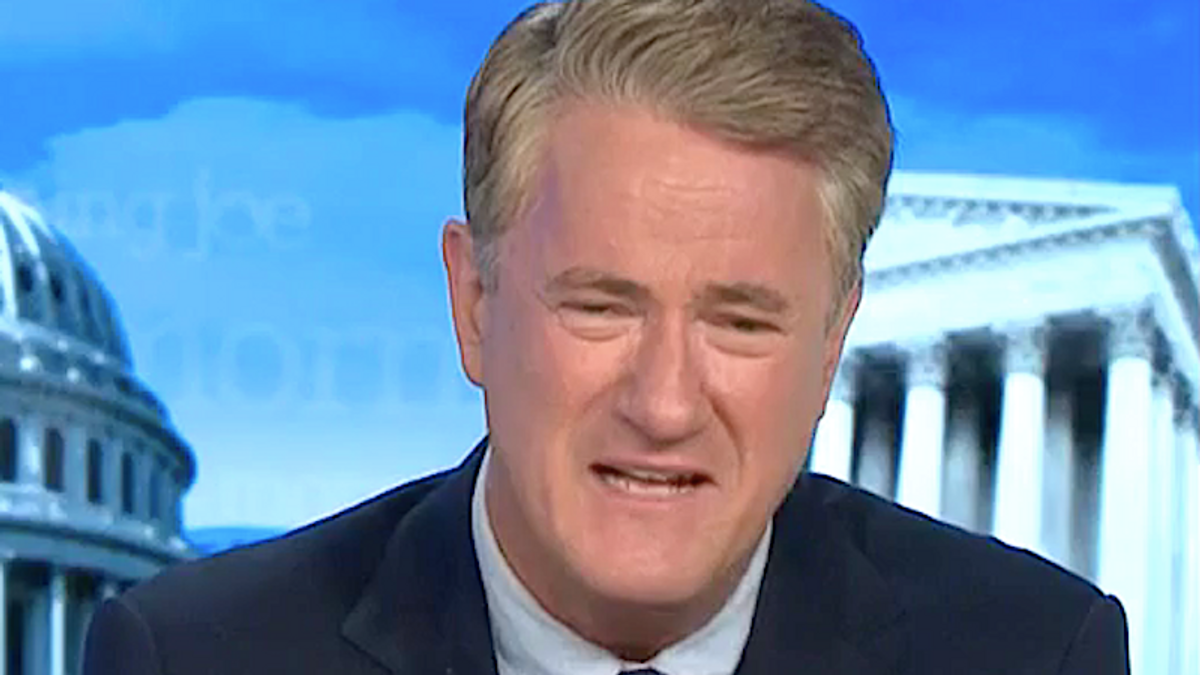 MSNBC
MSNBC's Joe Scarborough laughed off suggestions that former president Donald Trump was a victim of "cancel culture."
The twice-impeached one-term president was kicked off Twitter for repeated violations of the platform's terms of service, and the "Morning Joe" host mocked fellow conservatives, such as memoirist J.D. Vance, who complained that Trump had been banished from public discourse.
I still can't believe the 45th president of the United States has no access to social media, and the left—alleged opponents of corporate power—is just totally fine with it.
— J.D. Vance (@JDVance1) February 16, 2021
"Can you believe J.D. Vance said, 'Oh, it's horrible' -- what, is J.D. Vance doing, 'Oh, it's horrible that he has been canceled,'" Scarborough said. "He can talk any time he wants."
Panelist and fellow conservative David French agreed, saying the former president continues to make news with his statements and can call in to Fox News or One America News to reach an audience whenever he likes.
"Anytime he wants he can get his message out," French said. "For a guy that was canceled, he covered up his statement against Mitch McConnell, covered up social media for half a day. He can call whenever he wants to. The reality is, he's golfed off to Mar-A-Lago and he was voluntarily quiet for a while -- and it was nice. It was great not to have his voice. Unfortunately, it came back, and it didn't come back in a way to pay tribute to an old friend [the late Rush Limbaugh]. It came back to, as you said, to spread the big lie again."

02 18 2021 07 06 46 www.youtube.com