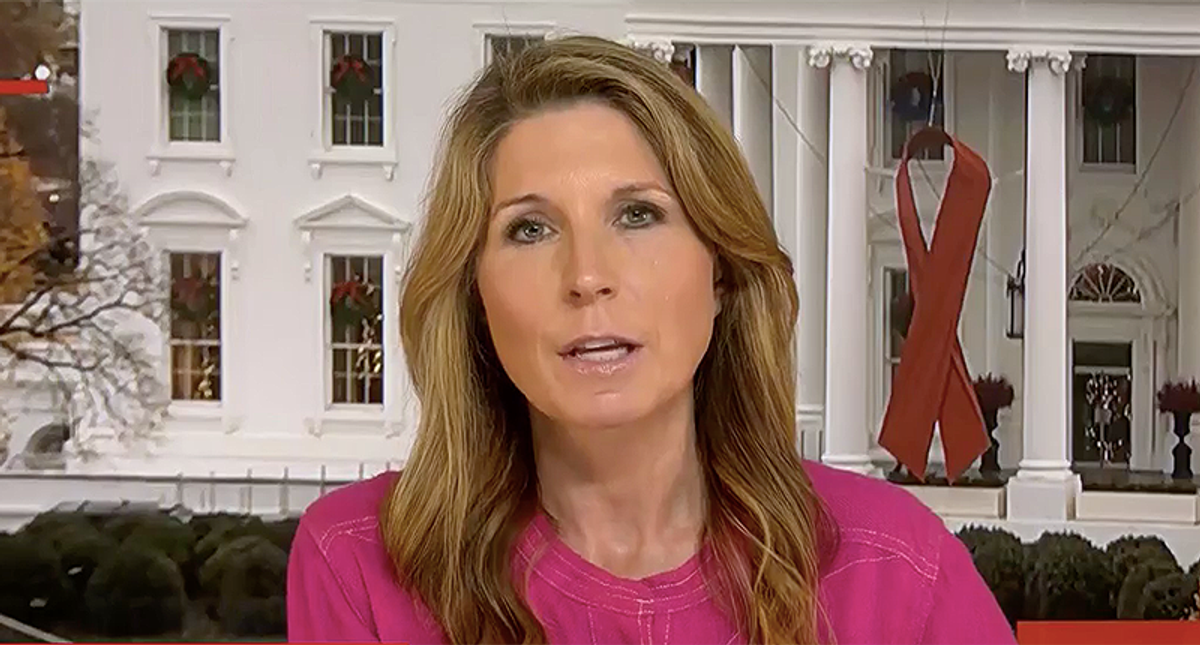 MSNBC host Nicolle Wallace (Photo: Screen capture)
On Wednesday's edition of MSNBC's "Deadline: White House," anchor Nicolle Wallace tore into Sens. Ted Cruz (R-TX) and Josh Hawley (R-MO), who have helped lead the push in Congress to overturn the results of the election, and whose lies may have helped encourage the violence at the U.S. Capitol.
"Donald Trump is now holed up, sending up videos that we haven't seen him do on days like this since he was hospitalized with COVID," said Wallace. "The vice president and the speaker are still, as far as we know, at the Capitol, but we haven't seen them or heard from them and police, law enforcement and the military do not have control of the United States Senate."
"I dare Ted Cruz and Mr. Hawley to go on with their shenanigans," said Wallace. "I mean, what they were doing was trying to overthrow an election that was vetted, that was investigated, that was counted, that was recounted. So if they have the audacity to go ahead and do that today, I think it's a stain that will be on them for the rest of not just their careers but their lives."
Watch below: