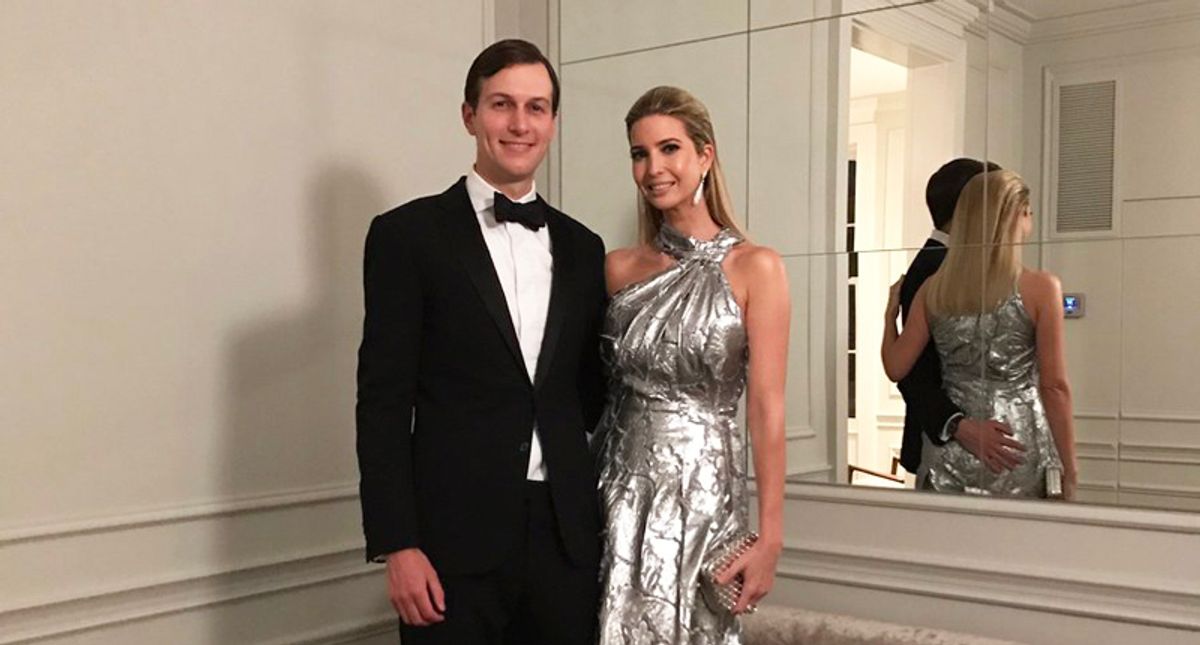 Jared Kushner, Ivanka Trump via Twitter
Wednesday's unsuccessful insurrection at the U.S. Capitol seems to be a breaking point for many people in the orbit of the Trump administration.
Following the fatal riot by supporters of Donald Trump, the Republican efforts to overturn the election in Congress dissipated.
One person speaking out against the violence is fashion model Karlie Kloss, who is married to Jared Kushner's brother Josh.
"Accepting the results of a legitimate democratic election is patriotic. Refusing to do so and inciting violence is anti-American," Kloss posted on Twitter.
Another Twitter user suggested she tell that to her sister-in-law and brother-in-law.

"I've tried," Kloss replied.
Accepting the results of a legitimate democratic election is patriotic. Refusing to do so and inciting violence is anti-American.

— Karlie Kloss (@Karlie Kloss)1609982801.0
@overdressjen I've tried

— Karlie Kloss (@Karlie Kloss)1609983368.0