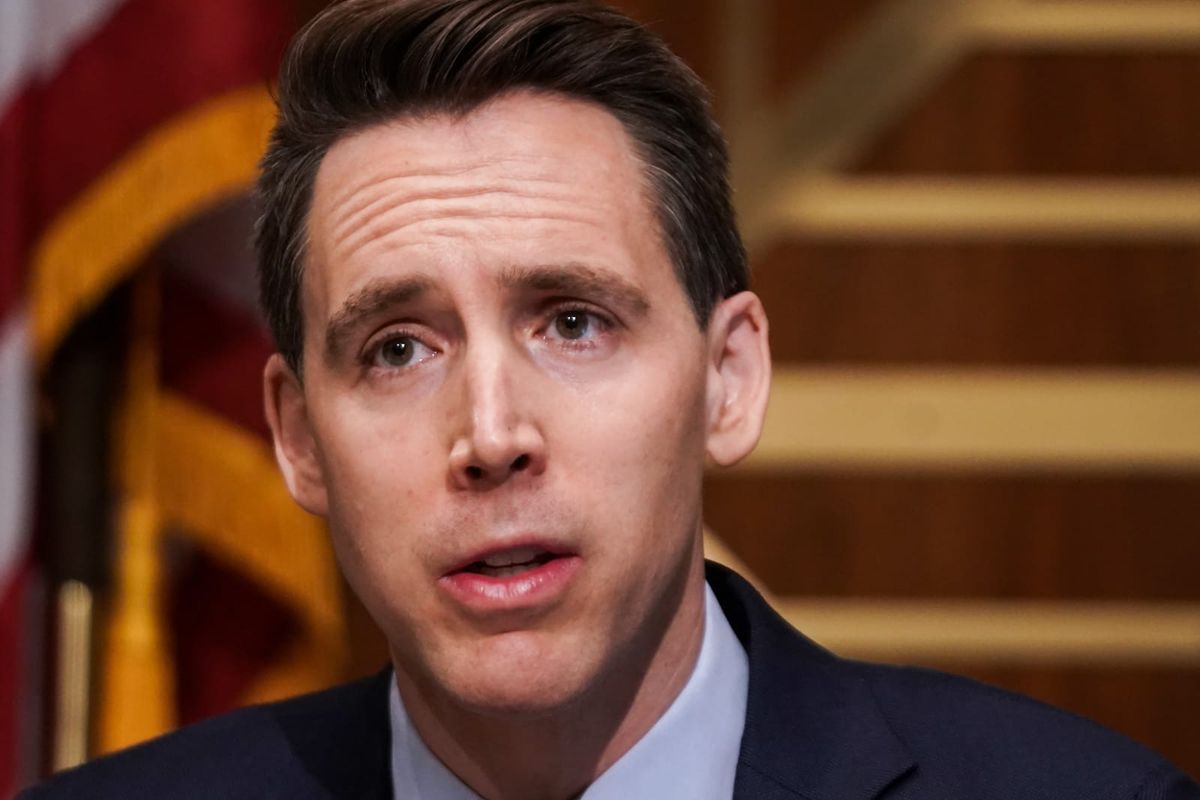 Josh Hawley, R- Mo., asks questions during a Senate Homeland Security& Governmental Affairs Committee hearing to discuss election security and the 2020 election process on Dec. 16. - Nash Greg/TNS
Sen. Josh Hawley (R-MO) on Monday fired back at his Democratic colleagues in the Senate who filed an ethics complaint against him for his role in trying to block congressional certification of President Joe Biden's victory.
According to CNN's Manu Raju, Hawley has informed Senate Democrats that his complaint "details your deliberate and partisan abuse of this process, including your apparent coordination with various dark money groups, and requests that you be appropriately disciplined."
Hawley's complaint angrily decries Democrats for linking him to the "violent criminals" who stormed the Capitol building on January 6th, even though Hawley that day was photographed pumping his fist toward the demonstrators who would later start a riot that would results in the deaths of five people.
The Democrats' original complaint against Hawley and Sen. Ted Cruz (R-TX) accused them of lending "legitimacy" to false claims about the 2020 election being stolen, which they alleged "made future violence more likely."