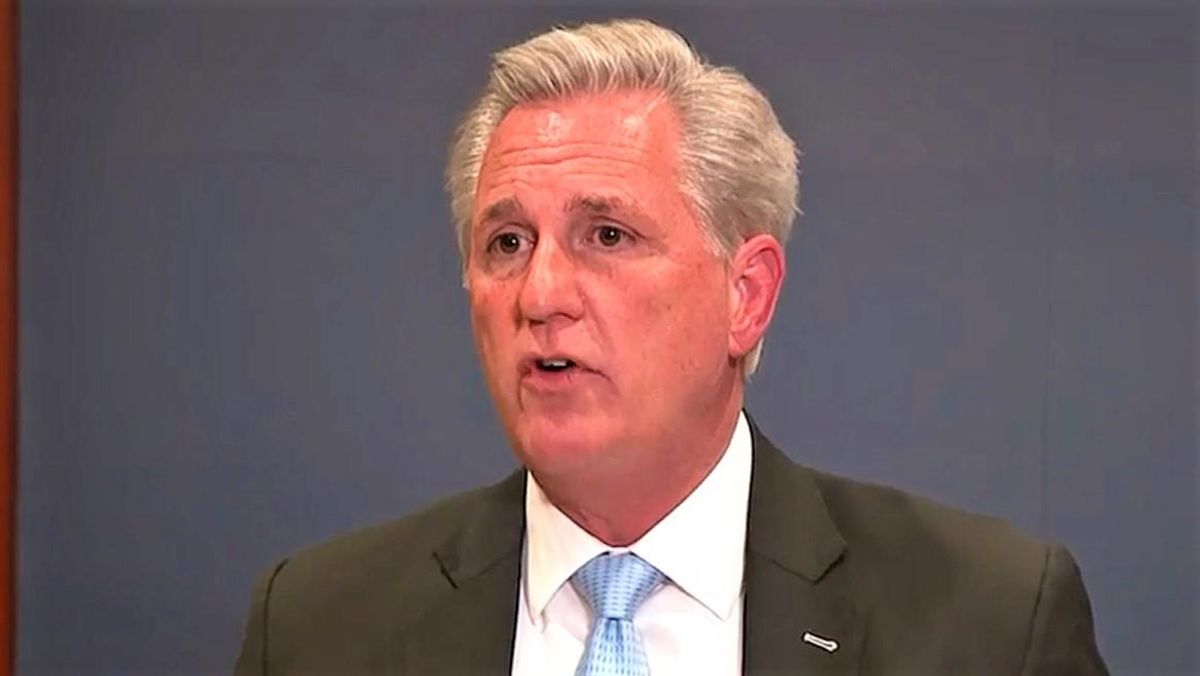 David Edwards
On Saturday, writing for The Washington Post, conservative columnist Jennifer Rubin tore into House Minority Leader Kevin McCarthy (R-CA) for sitting on damning evidence that former President Donald Trump recklessly neglected his duties to let his supporters invade the U.S. Capitol.
Reports on Friday revealed McCarthy alerted Trump to the violence going on at the Capitol in an angry phone call, only for Trump to shrug it off and say, "I guess these people are more upset about the election than you are." Rep. Jaime Herrera Beutler (R-WA) reportedly had knowledge and handwritten notes supporting this.
Rubin criticized Democrats' "squirrelly" last-minute decision not to call Beutler as a witness after the House impeachment managers initially moved for and won a vote to authorize subpoenas — but her real ire was directed at McCarthy, for keeping all of this secret as he publicly remained in the former president's corner.
"The new evidence underscores McCarthy's cowardly, unprincipled conduct," wrote Rubin. "He had this damning information but did not share it with the House. He voted against impeachment. He allowed a groundswell of opposition to form against Rep. Liz Cheney (R-Wyo.) for her principled vote to impeach. He went to Mar-a-Lago to kiss the ring of the disgraced former president and has remained quiet during a trial in which defense counsel claimed the former president had no knowledge that his vice president was in peril."
"In short, McCarthy withheld critical information from the House, the Senate and the country; knowing how despicably the former president had behaved, McCarthy kept him front and center as the party's leader," wrote Rubin.
You can read more here.