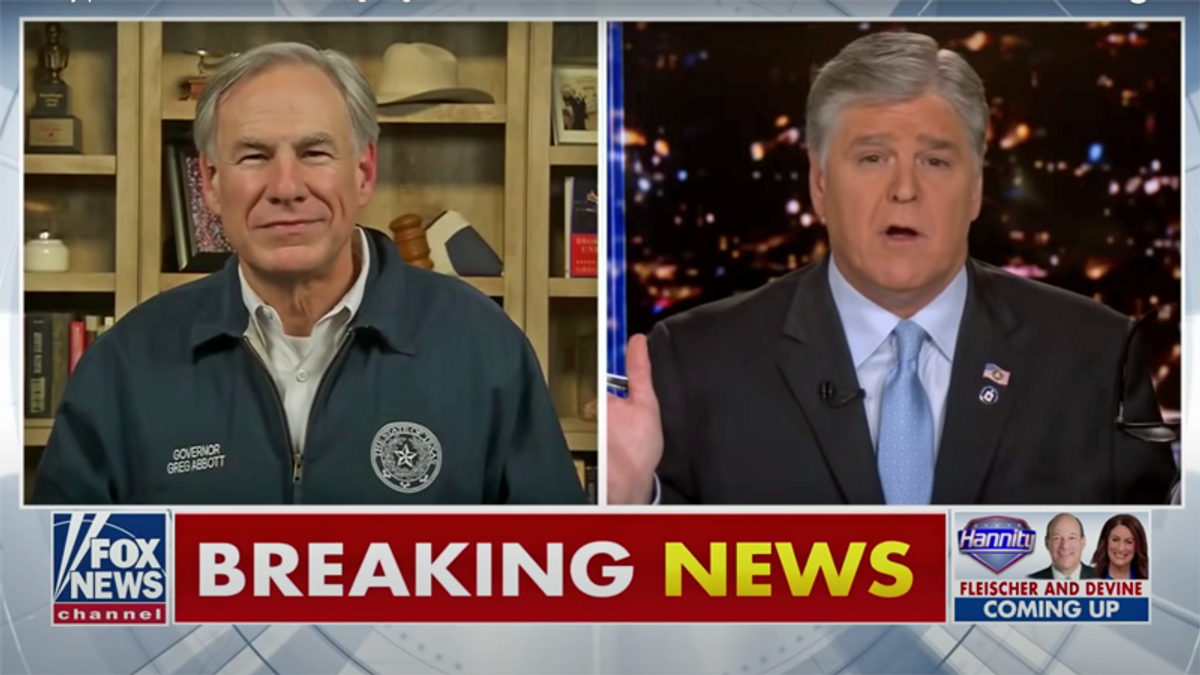 Fox News screengrab.
Republican Gov. Greg Abbott received widespread scorn after falsely claiming the Green New Deal was responsible for the Texas blackouts. But his misdirection is not the key political lesson to learn from this week's catastrophe in The Lone Star State, an energy expert explained on Saturday.
Dr. Leah Stokes, a political science professor at the University of California Santa Barbara, explained the lesson that should be learned in a thread posted to Twitter.
Stokes is the author of the book, Short Circuiting Policy: Interest Groups and the Battle Over Clean Energy and Climate Policy in the American States.
Here is the analysis she posted:
Watch:
Hannity presses Gov. Abbott on ongoing Texas blackouts www.youtube.com