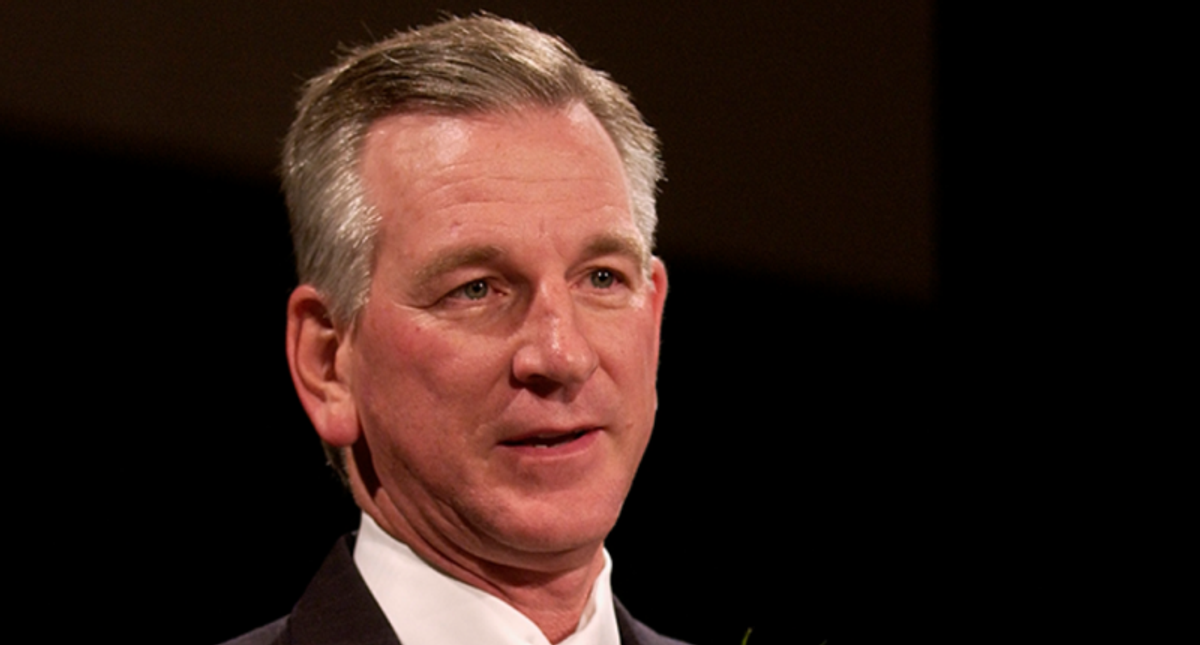 Image via Tommy Tuberville for Senate.
First-term Sen. Tommy Tuberville (R-AL) claims that he will be an impartial juror in Donald Trump's impeachment trial.
Punchbowl News reporter Jake Sherman reported that the former football coach "told us multiple times he is open minded & has not made up his mind about whether to vote to convict Trump."
Sherman's tweet was noticed by Montgomery Advertiser state government reporter Brian Lyman, who noted a problem with Tuberville's claim.
Lyman posted a screenshot of a fundraising appeal Tuberville sent out on Thursday.

"I'm standing up and fighting to ACQUIT former President Trump," Tuberville vowed in the email.
Also, if Tuberville is really open to conviction, someone ought to tell his fundraising team. This went out this mo… https://t.co/M87xHAarsh

— Brian Lyman (@Brian Lyman)1613088969.0