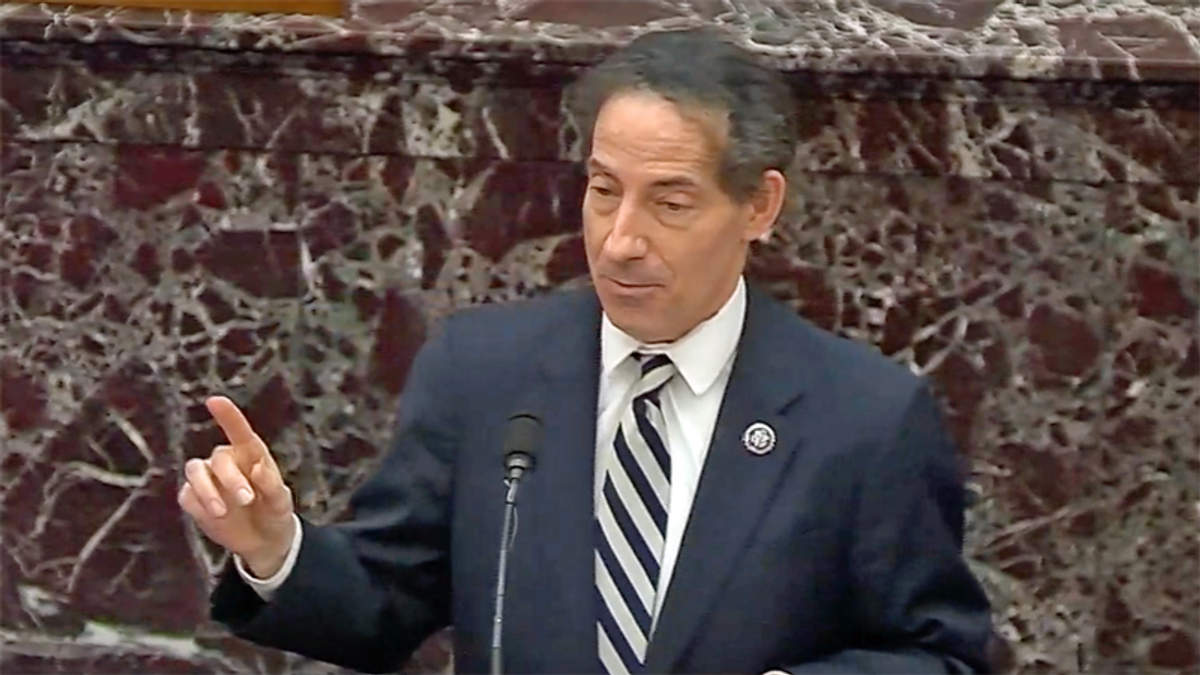 Screengrab.
House impeachment managers finished presenting their case against former President Donald Trump on Thursday.
The third day of the trial featured the second day of impeachment managers prosecuting Trump for inciting the January 6th insurrection at the U.S. Capitol by Trump supporters seeking to overturn the results of the 2020 election.
Trump's defense team will now have two, 8-hour days to mount their defense, but will reportedly rest their case on Friday.
Here are four key moments from the third day of the trial: