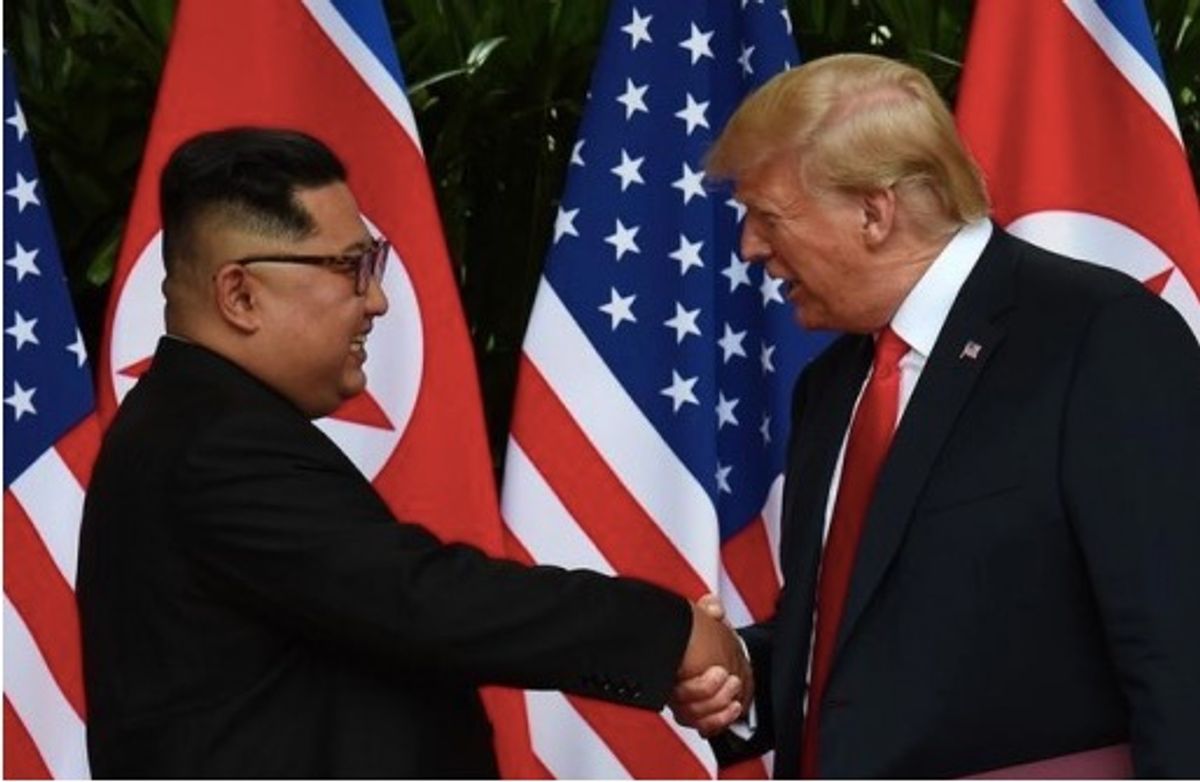 U.S. President Donald Trump and North Korea's leader Kim Jong Un Reuters
Former president Donald Trump was so excited by his burgeoning friendship with North Korean leader Kim Jong-un that he made an eye-popping offer.
A new BBC series Trump Takes On the World" reveals startling details about the former U.S. president's relationship with the dictator -- including his offer of a ride on Air Force One.
"President Trump offered Kim a lift home on Air Force One," said Matthew Pottinger, the top Asia expert on Trump's National Security Council. "The president knew that Kim had arrived on a multi-day train ride through China into Hanoi and the president said: 'I can get you home in two hours if you want.' Kim declined."
The astonishing offer came shortly after Trump abruptly left as negotiations over North Korea's nuclear program broke during their second summit, in Hanoi, Vietnam.
"Sometimes you just have to walk," Trump said at the time.
Trump made other surprising offers to Kim during the talks, according to his national security team -- such as agreeing to cancel joint military exercises between the U.S. and South Korea.
"Trump, out of nowhere, said, 'I'm going to cancel the war games [as he called them],'" said former national security adviser John Bolton. "'There's no need for them, they're expensive and it will make you happy.' I couldn't believe it."
"It came simply from Trump's own mind," Bolton added. "It was an unforced error, it was a concession for which we got nothing in return."