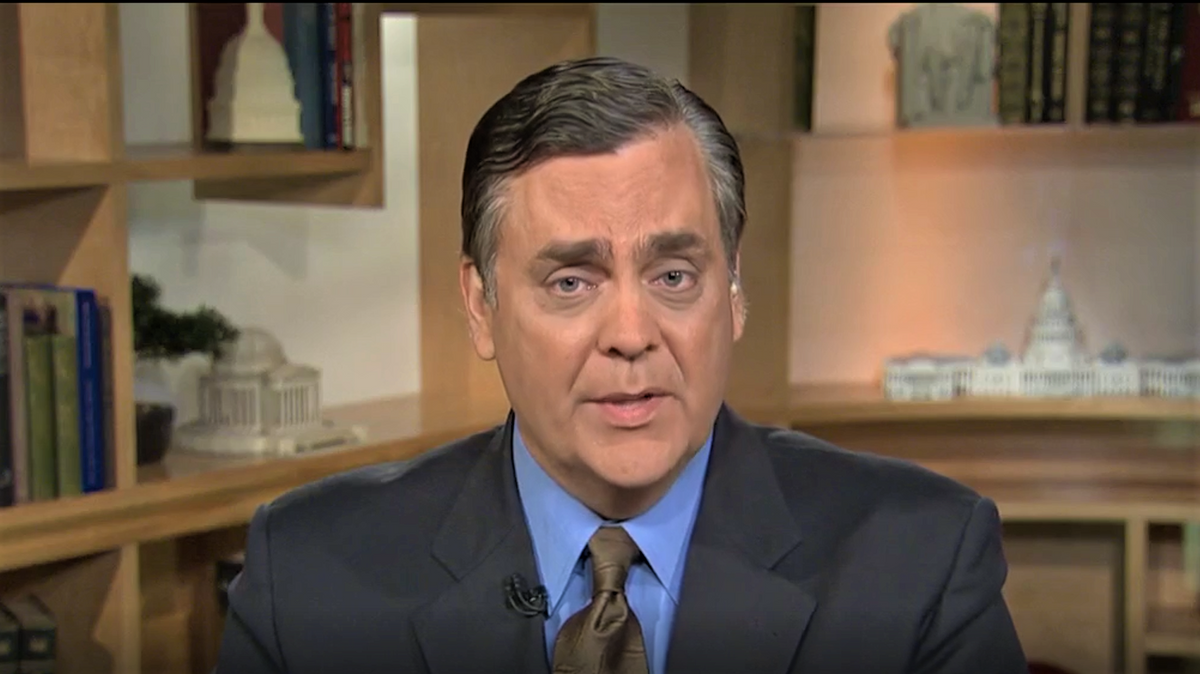 George Washington University Law professor Jonathan Turley appears on MSNBC (Screen cap).
Law professor Jonathan Turley warned that impeaching President Donald Trump with less than two weeks remaining in his term could spell disaster -- but other social media users said the alternative was clearly worse.
The George Washington University Law School professor said a "snap impeachment" would set a dangerous precedent by allowing Congress to impeach future presidents for the actions of their supporters -- which, in Trump's case, is the violent storming of the U.S. Capitol intended to subvert the election won by Joe Biden.
"My concern is that this impeachment will not only create precedent for an expedited pathway of 'snap impeachments' but allow future Congresses to impeach presidents for actions of their supporters," Turley tweeted, linking to his column laying out that argument in more detail.
But other Twitter users fired back, arguing that Trump's alleged incitement of a violent mob to maintain his grip on power was simply too destructive and dangerous to let pass without the strongest possible action by the Congress whose lives he endangered.