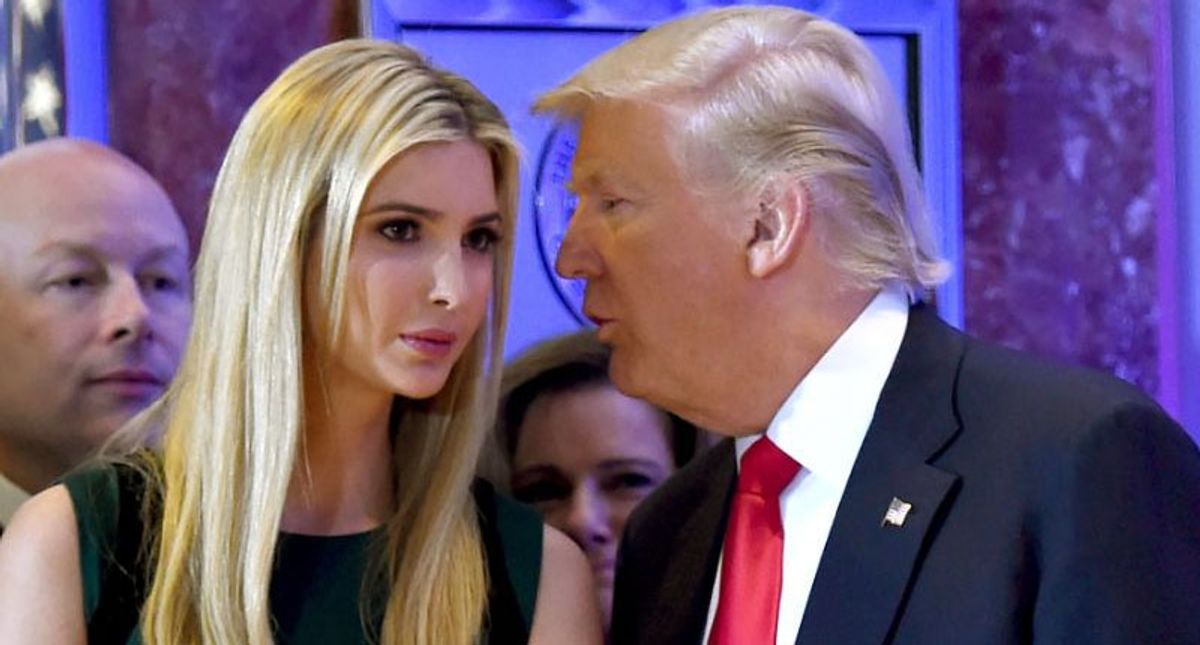 Ivanka Trump was made an unpaid adviser to the US President despite having no experience in elected office or public policy (AFP Photo/TIMOTHY A. CLARY)
On MSNBC Saturday, in response to the news that former first daughter Ivanka Trump is ruling out a Senate run in Florida, former GOP staffer Kurt Bardella suggested that the entire thing had been a publicity stunt — and that while Ivanka's political ambitions may well be real, they are going to be determined by the family's legal issues down the line.
"The fact Ivanka Trump reportedly told Marco Rubio, no, I'm not going to run for your Senate seat," said anchor Alex Witt. "Was that ever a serious consideration, or was that a headline grab for attention and some sort of legitimacy?"
"I think clearly it was a headline grab of attention; it's not, obviously, something that's seriously going to be done," said Bardella, who also previously served as a staffer for the far-right Breitbart News. "I expect Ivanka at some point to try to resurface in public life, to try to move on from the shadow of the Trump presidency. But at the end of the day, a lot of that, I think, will depend on what the legal situation is that the whole Trump family will likely have to deal with."
Trump's family and business are at the heart of key investigations; in December, Ivanka was deposed in a criminal probe into whether the Trump inaugural fund was misused.
Ivanka and her husband Jared Kushner, much like their father, have fled New York City amid rejection from their former social circles, and are trying to put down new roots in South Florida. Their choice of destination in a large and perpetually close swing state Trump carried twice was what first fueled speculation about a possible political run.
Watch below: