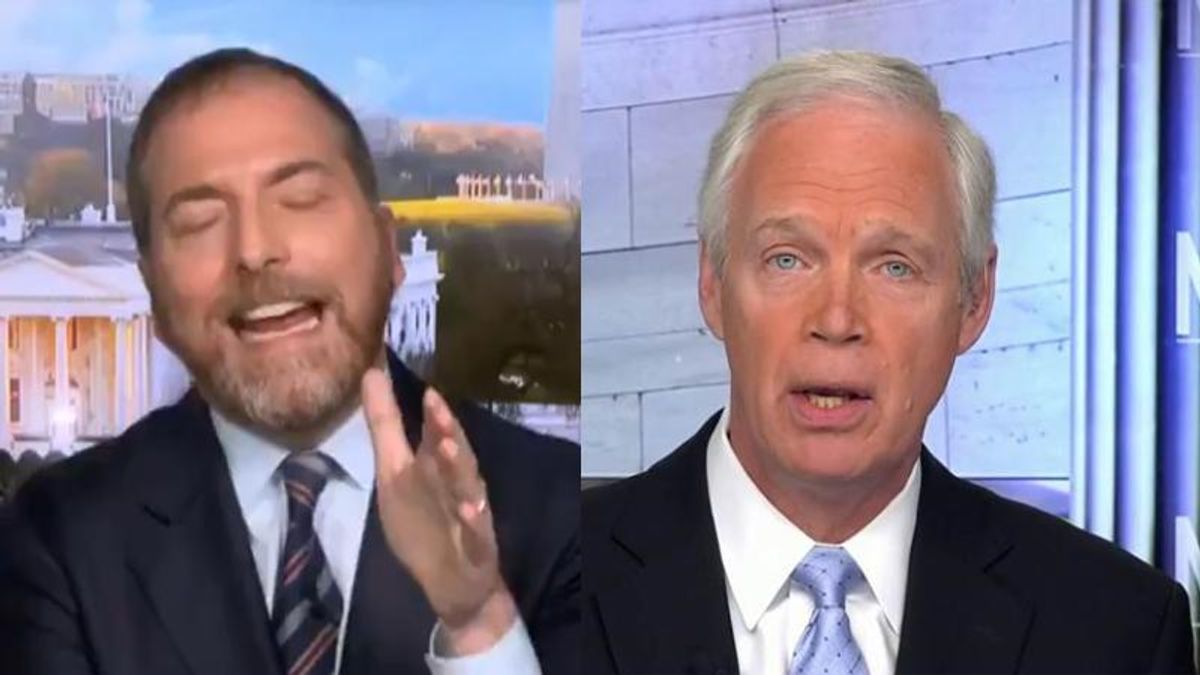 NBC screenshot
"Meet the Press" host Chuck Todd snapped at Sen. Ron Johnson (R-WI) as he tried to bring up his investigation of Hunter Biden on Sunday morning..
During a contentious interview on NBC, Todd pressed Johnson for "carrying water" for all of Donald Trump baseless conspiracy claims that led to Johnson bringing up the President-elect's son.
"Senator, I've had enough of hearing this," Todd cut in.
"I've had enough of this too," Johnson shot back.
Todd then let the GOP senator have it.
"Why didn't you hold hearings about the 9/11 truthers? There's plenty of people who thought 9/11 was an inside job. What you're basically saying is if there's enough people who believe a conspiracy theory -- how about the moon landing? Are you going to hold hearings on that?" Todd accused.
Watch below: