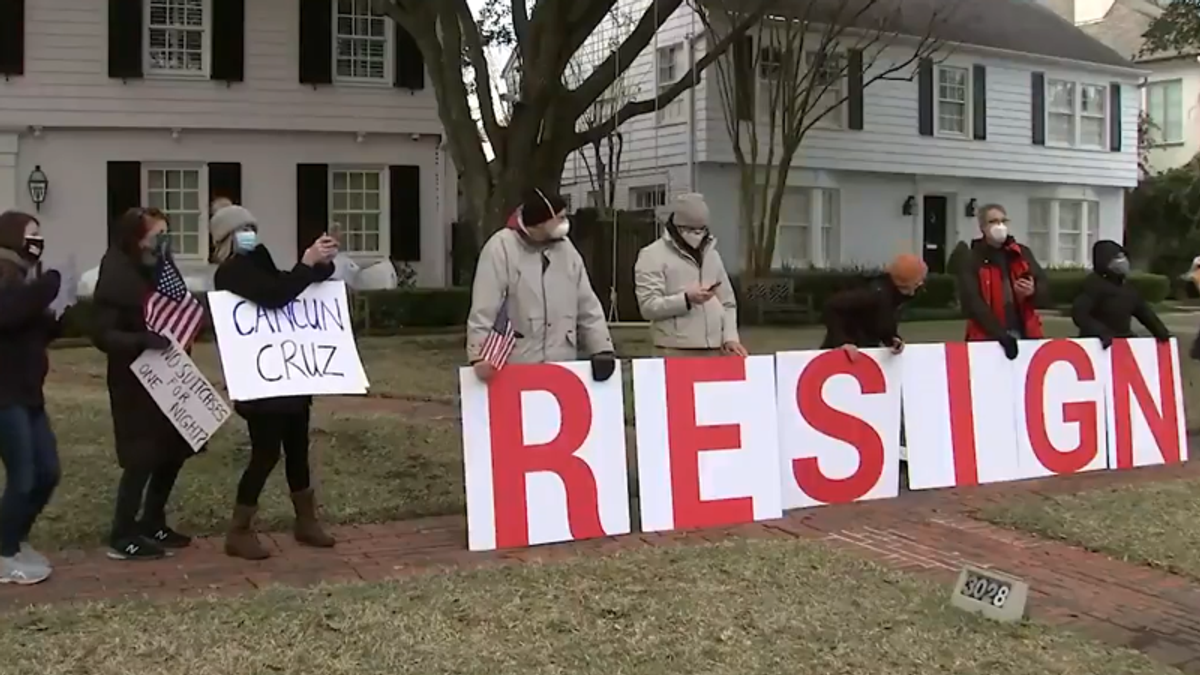 Twitter/The Recount
On Thursday, The Recount posted video footage of protesters gathered at the home of Sen. Ted Cruz (R-TX), demanding that he resign, in preparation from his return after cutting short a controversial end-of-week vacation to a resort in Cancun, Mexico.
Watch below:
The trip to Cancun, while his state was in the middle of a catastrophic deep freeze that left millions without power and burning furniture to stay warm, was immediately and universally panned as horrible optics for the senator.
Upon realizing the uproar he had created, Cruz hastily hopped a plane back to Houston and tried to blame the whole thing on his daughters.