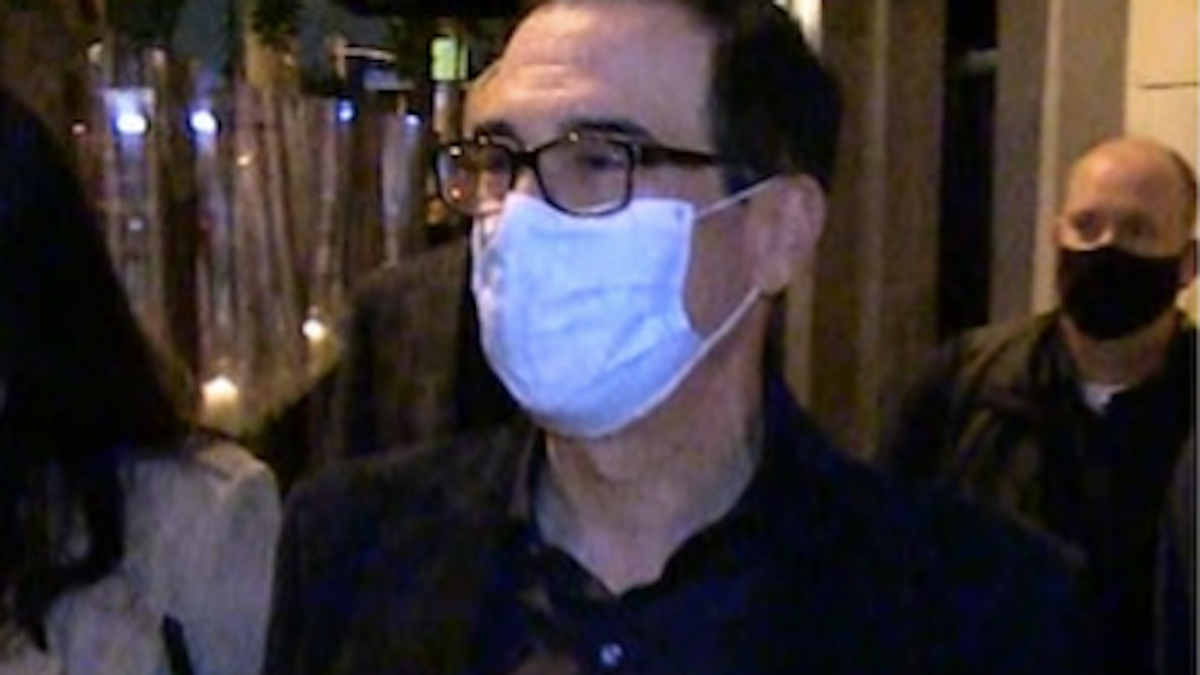 Donald Trump's former treasury secretary Steve Mnuchin declined to comment on impeachment evidence showing a dangerous threat to Mike Pence's life.
Mnuchin was confronted by TMZ photographers Thursday as he was leaving Craig's restaurant in West Hollywood with his wife Louise Linton and actor Ed Westwick, and they asked the former treasury secretary to comment on evidence showing Trump inciting supporters Jan. 6 against his vice president after learning Pence was whisked to safety inside the U.S. Capitol.
"Trump watched the riots on TV with glee, did that upset you at all?" a photographer asked. "[Sen.] Josh Hawley's treating the testimonies as a joke with feet on the desk. Are Republicans turning a blind eye?
The former secretary ignored the questions, and Mnuchin also declined comment when the photographer asked whether House managers had presented enough evidence to convict.