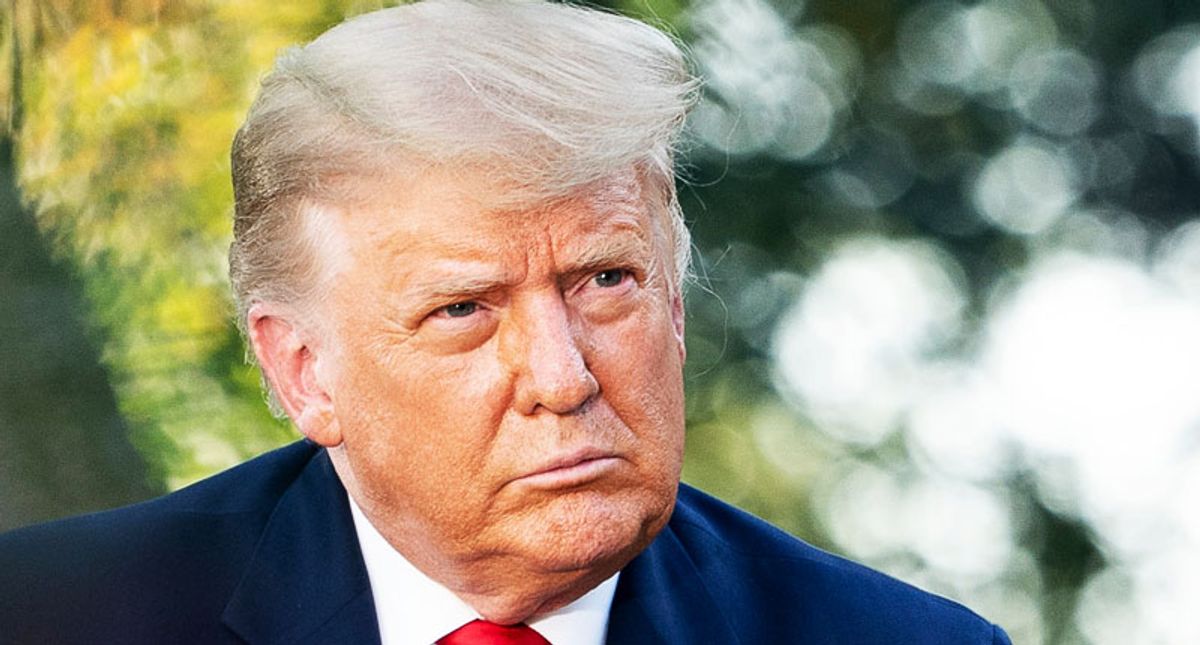 Donald Trump. (NumenaStudios / Shutterstock.com)
President Donald Trump's pardons of allies Roger Stone and Paul Manafort drew widespread condemnation on Wednesday, and Daily Beast columnist Jay Michaelson has written a scathing new op-ed explaining all the ways that Trump has abused presidential pardon powers.
In his column, Michaelson notes that the scope of Trump's corrupt pardons have far eclipsed past controversial pardons such as President George H.W. Bush's pardon of key Iran Contra figures and Bill Clinton's pardon of criminal financier Marc Rich.
"Nothing compares to Trump," he argues. "Political allies convicted for lying about or participating in Russia's interference in the 2016 election: Paul Manafort, Michael Flynn, Roger Stone... Right-wing Republicans convicted of corruption: Duncan Hunter, Chris Collins, and Steve Stockman. Relatives of Trump's inner circle: Charles Kushner and four Blackwater contractors who murdered Iraqi civilians."
He also explains why America's founders gave the president pardon powers, and says that they would be horrified by the way Trump has twisted their original intent.
"So, like so much else -- the balance of power between branches, the responsibility of the executive to provide reasons for its actions, even the rule of law -- Trump has managed to degrade the pardon power into a naked vehicle for patronage and power," he writes. "He's just a mob boss, at this point, in an oversized suit."