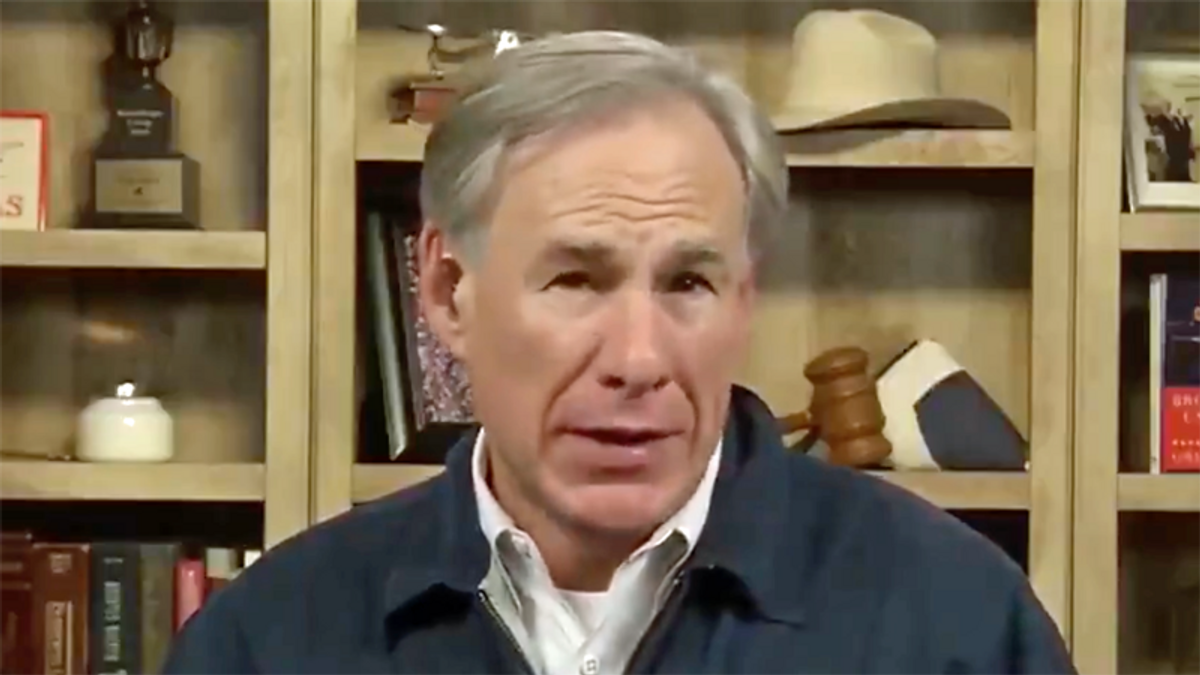 Screengrab.
On Wednesday, The Washington Post published an analysis of the false effort by Gov. Greg Abbott (R-TX) to blame his state's catastrophic winter-weather blackouts on wind power and the "Green New Deal" — a climate resolution from Rep. Alexandria Ocasio-Cortez (D-NY) and other Democrats that hasn't even passed Congress, let alone dictated Texas energy policy.
The previous night, Abbott made that case to Sean Hannity on Fox News, saying, "Our wind and our solar got shut down, and they were collectively more than 10 percent of our power grid, and that thrust Texas into a situation where it was lacking power on a statewide basis. ... It just shows that fossil fuel is necessary."
However, as the report noted, "The governor's arguments were contradicted by his own energy department, which outlined how most of Texas's energy losses came from failures to winterize the power-generating systems, including fossil fuel pipelines." ERCOT, the operator of the Texas power grid, has made clear that the main culprit is failing instruments at coal, gas, and nuclear plants. In fact, wind farms exceeded the forecasted daily power output and are expected to recover full capacity faster than other energy sources.
And Abbott himself knows this. Hours before the Hannity interview, he told WFAA-TV that the key problem was natural gas lines were frozen.
Abbott's efforts to blame the crisis on renewable energy have been met with outrage from analysts, with MSNBC's Joe Scarborough accusing the governor of "lying through his teeth."